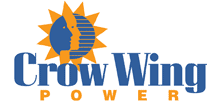 The project was made possible by a close and successful cooperation between Landis & Gyr and Survalent Technology.
Mississauga, ON (PRWEB) May 09, 2013
Survalent Technology, the most trusted provider of smart grid solutions for the control room, announced today that it has commissioned a SmartGateway system for Crow Wing Power Cooperative, Minnesota.
Crow Wing Power serves 37,000 electric cooperative members in a three county region in north central Minnesota. They are locally owned and operated and part of a group of 600 electric Touchstone Energy cooperatives throughout the nation.
The new SmartGateway system will allow Crow Wing Power to import essential information from a Cooper Yukon Load Control System and process it in the SCADA engine of the SmartGateway. The resulting data is automatically exported to a Landis & Gyr AMI Command Center using a standardized Multispeak 3.0 interface. This process replaces an old hardware platform, which had little flexibility in adapting the import/export process.
"We welcome Crow Wing Power to the ever growing family of Survalent solutions users," states Mike Roth, Vice President of Sales for Central United States. "The project was made possible by a close and successful cooperation between Landis & Gyr and Survalent Technology. Both suppliers have worked with Crow Wing Power to understand their requirements and to implement an automated software solution that is by far superior to the old hardware interface."
About Survalent Technology
Survalent Technology is the oldest and most experienced independent supplier of SCADA systems for Electric, Transit, Renewable and Water/Wastewater utilities in North America. For over five decades, we have helped more than 400 utilities use operational data to increase reliability, efficiency and customer service. With our proven and reliable SCADA, Outage Management System (OMS), Distribution Management (DMS), Demand Response (DR), Distribution Automation (DA), Substation Automation (SA), SurvCentral Mobile Applications, Smart VU Visual Utility, and i-Surv Hosted SCADA, utilities transform data into actionable intelligence. We partner with utilities across the globe to create mission critical solutions that will achieve the promise of the Smart Grid. Learn more at http://www.survalent.com.