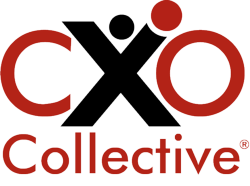 At CXO, we are leading by example, focusing on infusing financial and human capital into successful and growing businesses in order to accelerate the creation of jobs
Jupiter, FL (PRWEB) May 22, 2013
CXO Collective International, an American private equity and consultancy business, recently announced its acquisition of a significant stake in Seamaster Marine Products International, a manufacturer and distributor of marine L.E.D. lighting products. The marine industry has recently emerged from a great recession as a growth sector and Seamaster is well-poised to take advantage of this. The company delivers high quality fit and finish in its products, allowing avid boaters to enhance the look and function of their watercraft. CXO is bringing together its capital and talent into the deal to allow for execution of the business plan at a trajectory not possible with Seamaster's existing operational capacity.
"At CXO, we are leading by example, focusing on infusing financial and human capital into successful and growing businesses in order to accelerate the creation of jobs," said Corbin Cowan, cofounder of CXO Collective. "As the next logical step in our partnership with Seamaster, we are leveraging our deep and wide talent bench to bring much-needed resources to this growing company. This acquisition is one driven by both our members and executive team, who see the clear potential for growth."
With a full line of high efficiency lighting products, Seamaster allows boats of all sizes to enjoy a level of quality once reserved exclusively for large luxury yachts.
"We encourage our customers and distribution partners to celebrate this milestone in the growth of our company, said John Harwood, CEO of Seamaster Marine Products. "CXO is bringing its resources to the dock for Seamaster, and we're ready to set sail toward even greater success with this partnership. Our charted course includes an expansion of our core product line and several new offerings."
About Seamaster Marine Products International:
Seamaster manufactures and distributes marine lighting and related products and is based in Stuart, Florida. For more information, visit http://www.seamasterlights.com
About CXO Collective International:
CXO operates a private equity and consultancy business with a unique model based on local chapters comprised of investors, entrepreneurs, C-level talent, and consultants. Its focus is on a triad of value, involving businesses, investors, and talent. CXO's sweet spot is to buy, build and sell companies with $1-$10MM in annual EBITDA. CXO is based in Jupiter, Florida, and with locations across the country from California to Florida, is growing both its membership and portfolio. For more information, visit: http://www.cxocollective.com or attend an upcoming event http://www.cxocollective.com/cx-events/