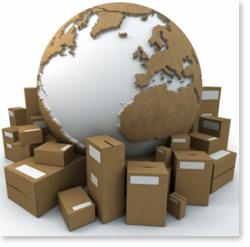 Atlanta, GA (PRWEB) May 08, 2013
1-800 Courier, a recognized leader in Nationwide same-day delivery, messenger and transportation services nationwide, announces residential deliveries and procedures nationwide. The same-day courier has made the announcement in efforts to make their customers more knowledgeable of their services, improve customer loyalty and increase sales growth. 1-800 Courier pursues to be the best choice for superior one-stop courier solutions throughout the US.
The 1-800 Courier residential deliveries are mostly within the scope of their local courier services, however, can be long-distance state-to-state deliveries as well. Residential deliveries are either being picked up from a business or residence, than delivered to the residential destination. Whether it is a small package or palletised freight, 1-800 Courier Services can perform deliveries to residences. The service can be performed within a standard 4-hour window service timeframe or an express 2-hour window service. With the pick up location and/or destination being a residence, generally it is easier for the courier the perform the order. Residential deliveries also have a larger scope of availability, due to a residence does not close as would an actual business.
1-800 Courier has residential procedures with this type of service. For all residential deliveries, customers are required to inform 1-800 Courier what to do in the event no one is at the residence. Customers are asked if no one answers the door, is it okay to leave the package or freight. If it is okay to leave it, the customer will inform 1-800 Courier where specifically to drop it off. Couriers can not leave packages within the mailbox, for it is only authorized to be used by the US postal service. If it is not okay to leave it at the door, a notation is made within the notes field of the courier order. The driver will then contact 1-800 Courier customer service, which will then contact the client to receive further pick up and/or delivery instructions.
Residential deliveries and procedures need to be adhered to for complete execution of the delivery. For specific courier logistic solutions for residential deliveries, customers can contact 1-800 Courier sales staff by via phone or complete an online customer support form. 1-800 Courier is a one-stop courier and is available to assist their customers 24/7 to meet any of their residential same-day delivery needs.
1-800 Courier is a recognized leading same-day courier of same-day delivery, transportation and distribution services. From small packages to palletized freight, 1-800 Courier delivers on-time and fast. Based in Atlanta, Georgia, 1-800 Courier successfully services a growing list of over 1,500 clients, including Fortune 500 Companies throughout the US.