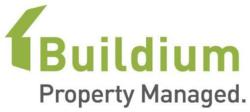 We're truly humbled to be considered a place where our people can grow and flourish.
Boston, MA (PRWEB) May 08, 2013
For the second year in a row, property management software company Buildium, LLC has been named to the Boston Business Journal's list of Best Places to Work in Massachusetts.
This is the 11th annual list, and the honor recognizes Buildium's achievements in creating a positive work environment that attracts and retains employees through a combination of employee satisfaction, working conditions, and company culture. Buildium was one of over 400 companies to qualify for consideration, with 80 companies making the final cut.
"What makes this honor so special is that it began with our employees nominating us. We're truly humbled to be considered a place where our people can grow and flourish," said Michael Monteiro, co-founder and co-CEO of Buildium. "We spend a lot of time thinking about our culture. We're far from perfect, but being named a best place to work is one indication that we're doing a bunch of things right."
For the first time ever, the awards will be presented the evening of June 13 at the Citi Wang Theatre in Boston.
"We're excited about the new venue for Best Places to Work this year," said Chris McIntosh, publisher of the Boston Business Journal. "It promises to be quite a celebration, and there's plenty for these companies to be proud of. The companies we honor every year in Best Places to Work have created a high level of workplace satisfaction, not an easy accomplishment."
For more event details, please visit http://www.bizjournals.com/boston/event/76851.
About Buildium
Buildium provides simple and affordable property management software solutions to landlords, property managers, condominiums and homeowner associations. Founded in 2004, today more than 7,000 customers use Buildium's online property management software to manage over half a million units in 31 countries around the world.
About the Boston Business Journal
The Boston Business Journal is greater Boston's leading source of business news, information, and events, reaching readers through the weekly print publication, the website bostonbusinessjournal.com, and email products. The BBJ also prints the annual Book of Lists — the region's top resource for business decision-makers seeking information about potential clients, suppliers, and partners.