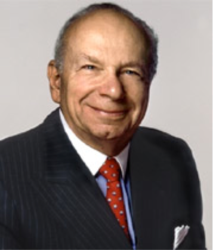 New York, NY (PRWEB) May 08, 2013
An exclusive invitation-only group, the Haute MD members represent the best doctors and surgeons in their respective specialty areas and markets. Dr. Lefkovits, a board certified and world-renowned dermatologist, was handpicked for his exceptional talents in cosmetic and medical dermatology. He will be featured as an exclusive expert in the New York City area.
About Haute MD Network
The Haute MD Network is comprised of the most prestigious doctors in various fields across the US. Members are revered for their skill in one of nine specialties: Breast, Face, Smile, Nose, Skin, Body, Orthopedic, Hair Restoration and Vision/Lasik. The Haute MD blog is a one-stop source for groundbreaking news, trends and events in the industry. Find the best doctors in your area by visiting our website: http://www.hautemd.com.
About Dr. Albert M. Lefkovits
Albert M. Lefkovits, M.D. is a Board-Certified Dermatologist with over 40 years of experience in his field. Dr. Lefkovits is one of the leading dermatologists in the New York area and is the Associate Clinical Professor of Dermatology at the Mount Sinai School of Medicine. He is also Co-Director of the Mount Sinai Dermatological Cosmetic Surgery Program. He is known for his work in both cosmetic and medical dermatology.
A past president of the Dermatology Society of Greater New York, he has lectured at many national and international meetings on Botox®. He is known for his pioneer work with skin cancer detection and treatment as well as for his work with Restylane®, Juvederm® and laser surgery. Dr. Lefkovits is listed in Who's Who in Medicine and Healthcare, Who's Who in Science and Engineering, Who's Who in America and Who's Who in the World.
To Learn More: Visit Dr. Albert Lefkovits' Haute MD Profile