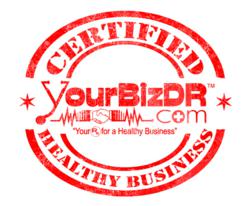 We rely on a solid economic and political foundation for our business, moving from Klamath Falls Oregon to Elgin Illinois provides that foundation.
Klamath Falls, Oregon (PRWEB) May 09, 2013
Individual Advantages (IA) a leading boutique Management Consulting Practice will be moving its world headquarters to Elgin, Illinois effective July 2013. Individual Advantages is the parent company to YourBizDr.Com who recently announced the decision to build its 40-node Network Operations and Call Management Center in Austin, Texas.
"IA has been growing rapidly since we started YourBizDr.Com in 2009. We have maintained offices in Klamath Falls Oregon and Denver, Colorado and now our expansion calls for being more centralized in the Chicago area. Being in Elgin, Illinois provides us with efficient access to both Austin and Denver, while also supporting our growing East Coast and European clients." Said Brian Smith Senior Managing Partner.
Unlike YourBizDr.Com, Individual Advantages will not maintain a presence in Klamath Falls and will transfer all operational management for the West Coast to its Denver offices. "We will maintain our two employees who manage our YourHrDr.Com and YourLogoDr.Com business sites, these two employees have been instrumental in our business development and can leverage our technology to remain involved and instrumental in our continued growth" Said Brian Smith.
Individual Advantages is a global management-consulting firm currently headquartered in Klamath Falls, Oregon. The company provides contract CEO, COO and CIO services to company's world-wide and has over 800 clients in all 50 states and 20 countries.
YourBizDr.Com is a division of Individual Advantages and offers online business management support to over 4,000 clients around the world through its proprietary information management systems and methods. YourBizDr.Com is comprised of 9 departments; YourBizDr.Com, YourHRDr.Com, YourLogoDr.Com, YourMoneyDr.Com, YourITDrs.Com, YourCreditDr.Com, YourBizDocs.Com, YourSecurityDr.Com and YourBizFactory.Com.