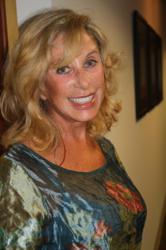 SAN DIEGO, CA. (PRWEB) May 09, 2013
Travel To Go, a membership vacation services company located in San Diego has engaged the services of GBG & Associates, Inc. (San Diego), a public relations strategy company specializing primarily in the resort industry as its PR firm.
With niches in industries that include vacation ownership, resorts, tourism and professional services, GBG has been involved in public relations and marketing strategy for more than 25 years.
Travel To Go, which boasts a loyal customer base of 50,000+ has been successfully arranging luxurious vacation resort accommodations for savvy travelers since 1990. A family owned and operated business is a member of the San Diego Chamber of Commerce, C.A.R.E. (Cooperative Association of Resort Exchangers) and ARDA (American Resort Development Association).
"Travel To Go prides ourselves on our Five Star service," said Jeanette Bunn, President and CEO of the company. "What better choice than to select a company whose success and reputation is exemplary in our target market of timeshare resorts, travel consumers and sales teams who are looking to distribute a vacation club plan that is noted for doing things the right way!"
GBG & Associates account portfolio includes ResortCom International, Breckenridge Grand Vacations, Fidelity National Timeshare, TrackResults Software, Biscayne Hospitality, Occidental Vacation Club, Leisure Logistics, Architectural Concepts, Oombaga, Triton Timeshare Software, FARROW Commercial Construction, Grand Pacific Resort Management, Mobius Vendor Partners, CustomerCount© and A Fair Way Mediation Center to name a few.
GBG & Associates specializes in the seamless integration of multiple marketing and public relations toward the effective fulfillment of client business goals. Founded in San Diego in 1978 by Georgi Bohrod, the company has created and implemented a wealth of strategic marketing, advertising and public relations programs for hotels, timeshare resorts, resort developers, small businesses, service providers and travel industry corporations.
For more information on GBG & Associates please contact Georgi Bohrod at 619-255-1661, or Georgi(at)Georgibohrod(dot)com Follow on Twitter @GeorgiBG, Facebook/GBG and Associates or visit the web site at http://www.gbgandassociates.com For more information regarding Travel To Go visit http://www.traveltogo.com