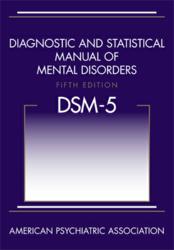 Asheville, NC (PRWEB) May 07, 2013
There are several changes regarding Substance Abuse in DSM-V. The Asheville Jung Center is hosting a global webinar on May 22nd, 2013 that will discuss the major changes in DSM-V including those that pertain to substance abuse. Instead of having the distinction between alcohol abuse and alcohol dependence, DSM–V will look at more at a spectrum of illness within a single primary diagnosis. The main diagnosis for alcohol issues is now called "alcohol use disorder." Alcohol intoxication and alcohol withdrawal are also included. The same structure of diagnosis is the also available for the wide array of other substances of abuse. The Asheville Jung Center was founded in 2008 to advance the psychology of Carl Jung and promote an international Jungian community. It is affiliated with innerQuest Psychiatry and Counseling, a regional psychiatrist group.
The concept of substance abuse within a spectrum can be quite helpful. Dr. Steve Buser was quoted saying, "Many of us have heard or lived by the motto "all things in moderation." This is an example of conceptualizing addictions as a spectrum and trying to live life towards the center (moderation) of the spectrum. We ought to enjoy life, seek pleasures and enjoy the modest material items that are around us. We should splurge occasionally and take that expensive trip we've always wanted or get that decadent desert that we know we shouldn't eat. If we're not particularly prone to addictions, we should enjoy that glass of wine with a good meal, or even have a few extra glasses once in a blue moon in a late night with our closest friends (as long as we're not driving home...). Life was made to live and not pass us by. "Seize the day" can be a motto of someone living in the present moment and appropriately enjoying life's pleasures."
Steven Buser, MD is a psychiatrist in private practice in Asheville, NC. He trained in medicine at Duke University and served 12 years as a physician in the US Air Force. He spent his final year in the military in the Republic of Panama and is fluent in Spanish. In 2008 he completed a 2 year clinical training program at the CG Jung Institute of Chicago and subsequently founded the Asheville Jung Center. He has been engaged in cutting edge research, including the use of advanced neurostimulation technologies in psychiatry (Vagus Nerve Stimulation and Deep Brain Stimulation).