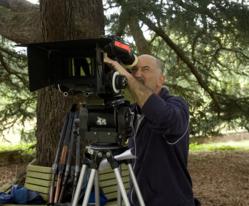 Utilizing Schiller's expert video tips can help anyone become a better director, improving the quality of online business or personal videos.
Hollywood, CA (PRWEB) May 08, 2013
It's no secret that online video is wildly popular today. According to a recent report by comScore, 178 million Americans watched 33 billion online content videos in February 2013, while the number of video ad views reached 9.9 billion. Over 4 billion hours of video are watched each month on YouTube, which has recently broken a billion unique users each month.
Some of the millions of online videos have excellent production value, but a large percentage of them suffer from bad quality, marginal sound and amateurish camera work. Emmy-award winning Hollywood director Rob Schiller has some expert advice for how to develop online videos that are well-designed, engaging and look like they were professionally produced.
Here are Schiller's top video production tips that can help add professional production value to online videos.
Shooting Professionally

It is always essential to have a plan before starting a video shoot. Plan ahead, identify the audience and outline a specific goal for the video so the right message points are communicated.
Choose the right equipment. Consider purchasing a 1080p camera which will make images look sharper and more professional. Invest in good tripod or better yet, a steady cam to avoid shaky footage when filming.
Sound quality is a very important component of video production and a quality microphone is recommended. While most camcorders have a built-in microphone, an external microphones is a much better choice and not very expensive.
Lighting can dramatically alter the look and feel of videos. Try natural lighting, backlights or reflectors to achieve just the right look.
Shoot up close to subjects and frame them properly. Close-ups focus the eyes on the most important aspect of the frame and eliminate viewer distractions.
Editing like a Professional
Keep it short. Good editing requires leaving much of the video content on the cutting room floor. Amateurs make the mistake of including too much which can bore audiences. Professionals know that less is more when it comes to the editing process.
Adding titles, graphics or royalty free background music to a video increases its overall production value. Consider whether narration may be useful for some parts of the production or if special effects are warranted. Add intros and outros to your videos to engage viewers.
Utilizing Schiller's video making tips can make help anyone become a better director and improve the professional quality of online videos.
About Rob Schiller
Rob Schiller, Emmy-award winning American film and television director, producer is also president of R&B JAAMZS, Inc. Schiller has directed and produced over 250 episodes of sitcoms, including the brand new Nick at Nite family comedy "Wendell & Vinnie", the CBS hit comedy, "The King of Queens," "Two and a Half Men," and "Til Death." His latest motion picture, "And They're Off," starring Sean Astin and Kevin Nealon, follows a failed horse trainer who desperately wants to be back in the winner's circle. For more information, visit http://www.robschiller.com.