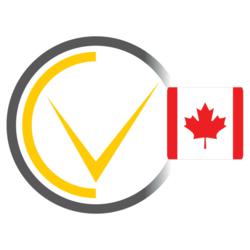 Make this the Mothers' Day mom will never forget with convenient and affordable ways to remember you and stay in touch.
Edmonton, AB (PRWEB) May 08, 2013
Online digital-equipment retailer Computer Valley announces great bargains on gifts that mothers of every age are sure love and remember.
Every mother and grandmother loves digital picture frames that display her favorite photos in a programmable rotation. Computer Valley features dozens of high-quality frames in sizes from a six-inch diagonal 800 by 480 pixel, up to a 22-inch diagonal 1,366 by 768 pixel frame. Computer Valley offers dozens of frame styles to match any décor, vertical and horizontal formats, table-top or wall-hung, and all the memory she needs to remember as many moments as she wants.
To fill the frame with pictures of her favorite children and grandchildren, maybe mom needs a new digital camera. From point-and-shoot to pro-quality digital SLRs, Computer Valley has the digital camera that is sure to please mom. Use Computer Valley's Smart Search feature to find the perfect camera for mom. Search by brand name, color, resolution, durability features, electronic or optical image stabilization, or many other categories.
But why limit your gift to pictures only? Computer Valley has a great selection of media players. This broad range of devices includes internet radios, network audio players, and network audio-video players, and have expanded the consumer's options for enjoying audio and video in practically ever format available—more than a dozen audio formats, and HD video in AVI, DivX, XviD, WMV, and MPEG 1, 2, and 4 formats.
Then again, maybe mom would enjoy recording/shooting her own audio-video on one of Computer Valley's many video camcorders. They offer affordable and pro-quality equipment, many equipped with HDMI. Find a camcorder outfitted with a flashlight, GPS, microphone, speaker, and/or video light. Search by effective video resolution, hard drive capacity, number of image sensors, or any number of other categories.
Is mom a reader? Computer Valley has one of the best selections of eBook readers anywhere, with readers from Aluratek, Sony, Kobo, and Hip Street available. Five-, six-, and seven-inch screens, and flash memory from 512 MB up to 4 GB. Many of these readers run for up to 1,008 hours on a single battery charge.
What could help you stay in touch with mom better than a new tablet PC for her? In a size that she can bring anywhere, Computer Valley's Android and Windows tablets offer touchscreen computing and instant-on technology. With simplified interfaces perfect for the technology-challenged, front camera/webcams, and many with GPS technology, mom's new tablet computer will help her to get where she needs to be, and communicate by Skype or other video-voice over IP means.
As an online retailer, Computer Valley is able to stock far more inventory, including difficult-to-find items and parts, than brick-and-mortar stores. They also have a generous backorder policy, enabling customers to obtain many items that other online retailers do not offer. Visitors to their website can browse items by feature, function, brand, and specifications. Each item is represented by one or several images, specifications, a verbal description, and links to the manufacturer's website and further detail regarding the item. The additional detail often includes unbiased ratings, similar products, and the manufacturer's complete specifications.
Convenience and savings are not the only reason that customers trust Computer Valley. The retailer's Comodo SSL security with US$250,000 identity protection, live phone-chat support, and Better Business Bureau accreditation underscore their commitment to secure online shopping.
About Computer Valley:
Founded in 2009 as RMS System Solutions, Computer Valley also offers corporate and volume discounts on top of their already very competitive prices. All products available on their websites are brand new, shipped directly either from a Computer Valley distribution center or the manufacturer. The retailer strives to maintain very low shipping rates, even to very remote locations. In practically all cases, Computer Valley ships customers' items, all of which are covered by a 30-day Computer Valley warranty and a one-year manufacturer's warranty, within one day of ordering.
Website: http://www.computervalley.ca
Toll Free Phone: 1-800-881-6577