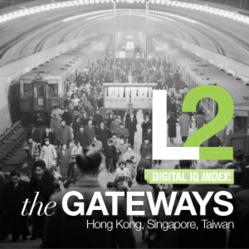 New York, NY (PRWEB) May 07, 2013
Today, L2 released a series of Digital IQ Index® reports focused on five key APAC markets: Japan, Korea, Singapore, Hong Kong and Taiwan. Together, these reports quantify, benchmark, and provide in-depth analysis of more than 100 global and local prestige brands' digital performance in the APAC region over the past year. Authored by Scott Galloway, L2 Founder and NYU Stern Clinical Professor of Marketing, and a team of L2 researchers, these new reports, in tandem with our most recent Digital IQ Index®: China study, provide a comprehensive assessment of the current and future digital retail landscape for global luxury's new epicenter.
"Luxury's center of gravity is shifting East, with APAC shoppers now the source of much of the industry's growth. Marketers across verticals have focused enormous attention on China, at times at the expense of other Asian markets that heavily influence Chinese preferences and increasingly serve as shopping destinations for Chinese tourists." –Maureen Mullen, L2's Head of Research & Advisory
To download excerpts of the new reports:
Japan:
http://www.l2thinktank.com/research/japan-2013/
(Top-ranked brand: Gucci)
Korea:
http://www.l2thinktank.com/research/japan-2013/
(Top-ranked brand: Bobbi Brown)
The Gateways (Singapore, Taiwan, Hong Kong):
http://www.l2thinktank.com/research/gateways-2013
China:
http://www.l2thinktank.com/research/digital-iq-index-china/
(Top-ranked brand: Estée Lauder)
Data highlights:

54 percent of luxury brand searches in Japan originate from a mobile device, compared with 24 percent in the U.S.
Japanese mobile social platform Line has more registered users in Japan than Facebook.
Since 2006, luxury sales in Korea have grown 12 percent or more YOY, every year.
Only 60 percent of luxury brands currently have a dedicated Korean site, compared to 96 percent for China and 87 percent for Japan.
Facebook penetration in Singapore (76 percent), Hong Kong (74 percent), and Taiwan (75 percent) are all higher than in the U.S. (71 percent).
Facebook users are down, on average, 7.3 percent in all of the APAC-5 markets, except in Taiwan.
In Taiwan, 9 percent of luxury brands currently offer e-commerce, outpacing both Hong Kong (8 percent) and Singapore (4 percent).
About L2
L2 is a think tank for digital innovation that helps prestige brands navigate the digital marketing landscape through research, education, and advisory services. The L2 Digital IQ Index® is the global, seminal benchmark for digital performance of brands and the largest and most robust study of its kind. Rankings are published annually across numerous industries, including: Luxury, Beauty, Retail, Travel, Spirits, Auto, and consumer packaged goods. For more information, visit: http://www.l2thinktank.com. For all membership inquiries, please email membership(at)l2thinktank(dot)com.
###