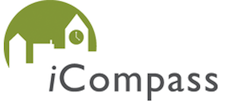 The Town of Bradford West Gwillimbury has established itself as a leading municipality when it comes to open government, transparency and green initiatives

- VP of Sales and Marketing Scott Neufeld
Toronto, Ontario (PRWEB) May 08, 2013
The Town of Bradford West Gwillimbury has established itself as an open government leader by launching CivicWeb from iCompass Technologies – its new Council Portal that will greatly improve the community's access to Council meetings and information. This launch signals the beginning of a new paperless era for the Town of Bradford West Gwillimbury as it delivers on a commitment to become more efficient, more green and more transparent.
"This new Council Portal contains all of the details from our meetings, tools that will allow members of our community to be notified as soon as agendas are published, a 'Google-like' search engine that people can use to find pretty much anything Council has dealt with, and a tool to provide comments on hot topics before Council," says Mayor Doug White.
In addition, the Town of Bradford West Gwillimbury has implemented iCompass' paperless Meeting Management Solution that will streamline the creation of agendas, minutes and will allow staff to post this information online for the public instantaneously.
"Our new CivicWeb solution has greatly improved the efficiency of the Clerk's Division; however, we are even more pleased with how quick we can get information out to the public and how easy it is to find information about Council and Committee meetings," says Director of Legal Services/Clerk, Rebecca Murphy.
The Town has been working with Canadian tech leader iCompass Technologies for several months to implement these solutions, and will be the first community in North America to use CivicWeb. It has been designed specifically to promote open government, so it's easy to navigate and access information.
"The Town of Bradford West Gwillimbury has established itself as a leading municipality when it comes to open government, transparency and green initiatives," says VP of Sales and Marketing Scott Neufeld. "This is a move that will help build a stronger community by improving the flow of information between government and the public.
To access the Council Portal, go to the Town's website http://www.townofbwg.com and click on the CivicWeb link.
For more information visit: http://www.icompasstech.com/civicweb