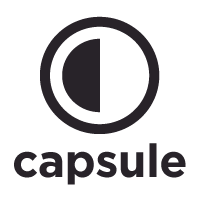 Manhattan Beach, CA (PRWEB) May 08, 2013
Today, Capsule, the app groups trust to capture, collect, and keep all of the memories from momentous life events, announced the launch of Featured Galleries. Effective immediately, capsule event administrators now have the option to share their imaginative and unique ideas with other Capsule users by electing to make their shared group album available for viewing in the public domain, or "featured."
Capsule was built to be private, so groups can easily plan, share, and remember their important occasion on the most intimate of levels with the people that matter the most. After over a year's worth of capsules, including his own wedding, Co-Founder and CEO, Cyrus Farudi, identified an opportunity to foster a Capsule community centered around rich, user-generated content. "Our users rely on Capsule to document and share the dynamic social events in their lives, and as is true with stories, the good ones deserve an audience."
By visiting tryCapsule.com/featured, users get the best of both worlds. They are exposed to imagination and real inspiration while planning their own dream wedding, family reunion or even when conceptualizing the next epic vacation while at the same time, visualizing how Capsule can help make the most of the next big event in their lives.
Capsule is the easiest way to capture every photo taken at a wedding. CapsuleCam, the mobile app for iPhone and Android, lets guests add photos to a shared, central wedding album instantly with no uploading required. Capsule members can interact, comment, order prints, download high-resolution copies and share to social networks directly from the website. Capsule was designed not just as a wedding app, but also to accommodate all the events surrounding the big day and beyond, including bachelor/bachelorette party, trips, and family reunions.
For more information, visit tryCapsule.com or find us on Facebook (facebook.com/tryCapsule), Pinterest (pinterest.com/tryCapsule) or Twitter (twitter.com/tryCapsule).