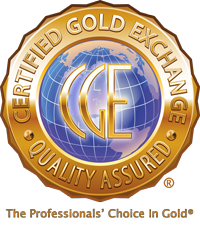 The web site is much more user-friendly and it seems to load faster.
(PRWEB) May 10, 2013
U.S. alternative asset retirement account custodian Sterling Trust is now known as Equity Institutional, according to a recent Hedgeweek article. Sterling Trust was bought by Equity Trust Company in 2009 and some changes have been made during the last few years, but a May 1 overhaul of Sterling Trust saw a name change, a web site design change and a revamped set of IRA application paperwork. At least one company that does business with the former Sterling Trust has gone on record with its support of the recent changes.
Stewart Lawson, vice president of marketing for Certified Gold Exchange, a large-volume precious metals dealer that specializes in physical delivery gold and gold-backed IRAs, believes that the latest adjustments to Equity Institutional's web site and account application forms are in the best interest of both companies' clients. "The web site is much more user-friendly and it seems to load faster. The changes to the application form allow clients to set up a security code that can be used to access account information, and there is less paperwork to complete once you decide to open or transfer an IRA or 401(k)," Lawson said.
A statement on the new web site (http://www.EquityInstitutional.com, formerly http://www.Sterling-Trust.com) informs current clients that no action is needed as a result of the changes. Equity Institutional specializes in Roth, SEP and Traditional IRA plans in cases where clients want to hold alternative assets, such as gold and silver coins. Since the 2009 purchase, the IRA custodian has doubled in size and now services over 10,000 financial professionals and over 130,000 clients.
Certified Gold Exchange, Inc. is North America's premier precious metals trading platform, providing unparalleled service to licensed dealers, institutions, and household investors.Throughout nearly two decades of trading precious metals with the public, Certified Gold Exchange has maintained an A+ Better Business Bureau rating. For more information or a free "Gold Investor's Guide," visit http://www.certifiedgoldexchange.com or call 1-800-300-0715 today.