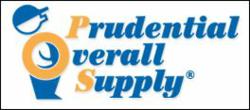 "Our role as exhibitor was to network with clients and industry professionals and discuss areas of growth and opportunity in the medical device support industry," said Jerry Martin, Vice President of Sales and Marketing
(PRWEB) May 08, 2013
Prudential Cleanroom Services, an established leader in the field of apparel, facility and cleanroom services, recently served as an exhibitor at the esteemed INTERPHEX biopharmaceutical conference in New York. Prudential Cleanroom Services has provided key support services for medical device companies for decades, offering the most comprehensive level of support across the industry. The conference, known as the leading annual pharmaceutical and biopharmaceutical trade show, was held April 23 to 25 at the Javits Center.
Prudential Cleanroom Services exhibited in two subcategories in the division of Clean Room Products and Supplies: Apparel/Clothing/Gloves and Cleaning Supplies.
Jerry Martin, Vice President of Sales and Marketing, was enthusiastic about the company's participation. "We're excited to have been a part of INTERPHEX. Our role as exhibitor was to network with clients and industry professionals and discuss areas of growth and opportunity in the medical device support industry." He added, "We appreciate this type of opportunity to engage with others in the field of biomedical and biopharmaceutical engineering and supplies, to share our knowledge and service offerings with key stakeholders."
Prudential specializes in cleanroom garment-processing services for particulate and ESD-controlled environments, in both domestic and international environments.
About Prudential Cleanroom Services – Founded in 1932, Prudential Cleanroom Services has a rich history of providing best-in-class solutions for uniforms and textile rental programs, as well as cleanroom and facility services, to all types of businesses. The company's service programs include uniform rental, uniform lease, uniform purchase for industrial uniform programs and other related services. Prudential is committed to delivering exceptional customer service through a team of well-trained and dedicated employees, and also takes great strides to protect the environment, and is Clean Green Certified through TRSA. For more information, visit: http://www.prudentialuniforms.com/.