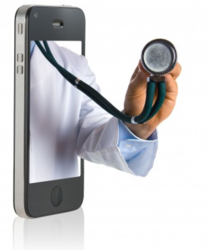 The convergence of digital media, mobile devices, and analytics has revolutionized the way pharma marketers think about their brands. Mobile Pharma BizTech 2013 will help you master multi-channel marketing and take your mobile strategy to the next level.
New York, NY (PRWEB) May 08, 2013
Conferences continue to play an important role in the pharma industry. Even as it becomes easier to interact digitally, something special happens when people are gathered in a room face-to-face. This June 25-26, the only exclusively 'mobile pharma' conference will commence at the New Yorker Hotel in New York City.
Mobile Pharma BizTech 2013 will bring together over 150 pharma executives from across the country to discuss how pharma will best integrate and maximize mobile technology and its ever-growing potential. Mobile capabilities — which have been growing steadily over the past several years — are finally being realized by many pharma executives as a cost-effective marketing and sales channel.
In addition to case studies from 10+ pharma companies, the meeting will leverage outside-industry expertise from mobile leaders at firms like Condé Nast, Target, Cars.com and Citibank who will present case studies on their experience with mobile strategy and share recommendations that apply to pharma applications.
Conference speakers include:
>David Blair, Head of Healthcare, Google
>Scott Powers, Associate Director, Novartis
>Dr. Andrew Litt, Chief Medical Officer, Dell
>Jorge Herrera, Digital Marketing Lead, Pfizer
>Amit Pherwani, Associate Director, BMS
>Brad Carlson, Associate Director, Bayer
Conference topics include:
>360° View of Mobile and Sales Force
>Mobile Marketing Innovation and Strategy
>Patient Centric Mobile Communication
>Physician Engagement Mobile Strategy
>Social Media and Digital Innovation
>Big Data and Analytics Mobile Impact
Currently registered to attend are stakeholders from major pharma companies, key solution providers, app developers, and mHealth experts — to learn the mobile pharma landscape and develop their future mobile strategy.
PanAgora Pharma's Mobile Pharma BizTech 2013 takes place the New Yorker Hotel in NYC on June 25-26, 2013. The cost ranges from $995 to $1995 depending on what type of organization the attendee represents. For more information, go to: http://www.panagorapharma.com/mobile
PanAgora Pharma, a division of PanAgora Research, is a market research and competitive intelligence firm focused on creating business and technology forums for pharma executives to learn and network. They believe that a customer-centric approach to pharma will positively influence outcomes, and that mobile and other digital mediums will enable this inevitable change in ideology.
To learn more or to get involved, please contact:
Andrew Mulvaney
Marketing Manager
PanAgora Pharma
646-490-4046
andrew(at)panagorapharma(dot)com