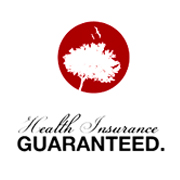 Miami, FL (PRWEB) May 08, 2013
Medicare supplement (Medigap) insurance is private health insurance designed to supplement Medicare. It offers coverage, at varying levels, for the significant out-of-pocket costs that aren't covered by Medicare, such as deductibles, coinsurance, and copayments. Medigap coverage allows seniors and younger Medicare enrollees with disabilities - many of whom are on fixed incomes - to budget for medical costs and avoid the confusion and inconvenience of handling complex medical bills. Health Insurance Guaranteed, a pre existing condition medical insurance company, announces continuous increase of Medigap enrollment and overviews the newly released American Viewpoint survey key results.
According to a new American Viewpoint survey released by America's Health Insurance Plans (AHIP), nine out of ten seniors enrolled in Medigap and Medicare Supplement Insurance are satisfied with their coverage. According to the survey, seventy-nine percent of beneficiaries say their policy provides excellent or good value for the money, and the vast majority (91 percent) would recommend Medigap to a friend or relative. "Medigap coverage provides seniors with financial security and peace of mind about their health care coverage," said Karen Ignagni, President and CEO of AHIP.
Key findings from the American Viewpoint survey include:

Nine out of ten Medigap policyholders are satisfied with their coverage. Overall satisfaction with Medigap coverage is also comparable to levels found in 2009 (88 percent) and 2005 (90 percent).
The vast majority of enrollees (79 percent) say their Medigap policy provides an excellent or good value for the money, consistent with similar findings in 2009 (77 percent) and 2005 (80 percent).
More than nine out of ten (91 percent) would recommend Medigap coverage to a friend or relative when they turn 65 and enroll in Medicare. This is higher than scores reported in either 2009 (87 percent) or 2005 (84 percent).
When asked what they like most about their Medigap coverage, enrollees highlighted a variety of benefits, including limits on out-of-pocket costs, ease of dealing with medical bills and paperwork, and the ability to budget for unexpected medical costs.
Beneficiaries also said they valued the fact that Medigap allows them to see the doctor of their choice and that it covers hospital expenses and physician costs not covered by Medicare.
In conclusion, says the guaranteed issue medical insurance company, Medicare Supplements (Medigap policies) fill the gap of what Medicare does not cover, paying the other 20% of medical bills. In the event of serious medical issues or extended hospital stays, that 20% could be a truly exorbitant sum upwards of tens of thousands to several million dollars. Out-of-pocket costs, loss of financial security and peace-of-mind top the list of concerns Medigap enrollees would have if Medigap insurance were no longer available to them.
About Health Insurance Guaranteed - Health Insurance Guaranteed, a supplemental medical insurance company, is the nation's leader in health care for those with pre-existing conditions. The company prides itself in offering a health insurance solution to those who need it most. They are able to help their clients find make the comparison and make decisions for an affordable insurance, prescription coverage and excellent catastrophic insurance for their pre-existing medical conditions. Health Insurance Guaranteed, a short term medical insurance provider, works with only A-Rated carriers by AM BEST and other accredited organizations. They adhere to all federal regulations regarding pre-existing conditions and where applicable accept creditable coverage according to HIPPA (Health Insurance Portability and Accountability Act). These companies are well known in the industry for their customer service, claims turn over and access to quality health care providers.
To get a consultation about Medicare Supplement Insurance Plans and pre existing condition health insurance, call 800-940-5446 or visit http://www.healthinsuranceguaranteed.com/.