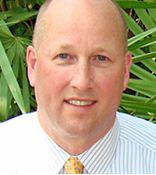 A brand is an organization's reputation, and it is created or destroyed every time a customer interacts with the company. This webinar will unveil the most common ways organization's fail to take advantage of what I call 'moments of truth.'
Atlanta, GA (PRWEB) May 14, 2013
AchieveIt, a leading provider of execution management and strategic planning software, today announced that Scott Regan, the company's founder and chief execution officer, will give a webinar for those looking to change the way they think about branding. The Atlanta-based entrepreneur will deliver his presentation, "The 5 Biggest Reasons Why Your Brand Will Fail," Wednesday, May 15.
The webinar details the five biggest mistakes those looking to brand a company can make. During the session Regan details how to build a brand from the inside out, and provides tips on how to implement strong leadership to sustain and ensure brand growth. Taking place from 2 p.m. to 3 p.m. eastern May 15, the webinar is free and open to all. More information and registration details can be found on AchieveIt's website.
"Many executives believe that with a big enough advertising budget, they can buy a brand," Regan said. "This is simply not true. A brand is an organization's reputation, and it is created or destroyed every time a customer interacts with the company. This webinar will unveil the most common ways organization's fail to take advantage of what I call 'moments of truth.'"
Regan has worked with organizations throughout the United States and United Kingdom on strategic issues, strategy development, and creating organizational cultures that foster execution and innovation. His work has yielded tremendous results, including a $40 million turnaround in 24 months for one organization and a $47 million turnaround in less than four years for another. As a speaker, Regan has presented lectures, workshops and webinars to over 250 organizations.
About AchieveIt
Serving more than 275 clients in 42 states and South America, AchieveIt helps organizations transform vision and goals into tangible business results by executing smarter, faster, and better. Through its suite of cloud-based strategy development and execution management applications, AchieveIt accelerates transformation through enhanced accountability, transparency, and execution. The company provides an innovative set of online tools to develop, monitor, and implement strategic and operational plans, performance and quality improvement projects, and leadership and management programs. A national thought-leader on strategy development and execution management, AchieveIt offers free webinars and white papers on its website at AchieveIt.com.