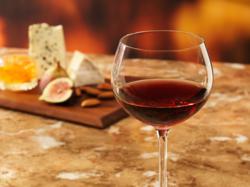 Boston, MA (PRWEB) May 08, 2013
This week, Hyatt Regency Boston kicked off the spring season with a reception to celebrate the launch of their new Neighborhood Event Series. As a part of the Business Improvement District, the hotel wanted to help continue the growth of this vibrant area by developing a series of events for the local community to attend. The spring/summer series features Winemakers' Dinners, Terrace Brunches and much more. These events help contribute to the liveliness of the neighborhood and add to the growing energy of downtown Boston.
The downtown Boston hotel will continue to host the popular Winemakers' Dinners throughout the summer. At this monthly event, guests will enjoy five thoughtfully chosen pours, while engaging in culture and craft discussions with key vineyard representatives. The first Wine Makers' Dinner, on May 9th 2013, will feature special guest President of Markham Vineyards, Bryan Del Bondio. Executive Chef, Kelly Armetta has paired each varietal with exquisite culinary creations for guests' enjoyment. The Winemakers' Dinners will continue once a month throughout the summer, each featuring different vineyards such as Sanford Winery, Chapoutier Vineyards and more.
Dinner tickets are available for $69++, with 20% of the proceeds going directly to Boston Children's Hospital. Also, Atlas Liquors will be generously donating 20% of all wine purchases to Boston Children's Hospital.
The hotel is also hosting a Boston Brunchers Series throughout the summer, with outdoor dining and specially-chosen themed brunch meals. Enjoy a Father's Day BBQ brunch, Bloody Mary Brunch, or a Martini Brunch under blue skies.
Learn more about the downtown Boston hotel's event series on their website's News and Events page, or call 617.422.5454
About Hyatt Regency Boston
Recent ENERGY STAR recipient, Hyatt Regency Boston, is situated in the heart of the city, providing luxurious accommodations and a prime location to experience everything Boston has to offer. This 498-room, newly renovated hotel, places you within walking distance of boutique shopping, numerous theatres, lively night-life and many historic tourist attractions. With 30,000 square feet of flexible meeting space, including a 5,046 square foot ballroom and adjoining terrace, Hyatt Regency Boston can accommodate events of any size or nature. Enjoy the hotel's 24-hour in-room dining, business center and extensive fitness center; featuring an indoor swimming pool, eucalyptus steam room, sauna and therapeutic massage services. Spectacular views, convenient location and unparalleled service make Hyatt Regency Boston the perfect hotel for any occasion. For more information please call 617 912 1234 or visit http://www.regencyboston.hyatt.com