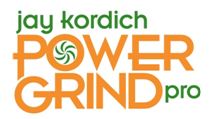 New York, NY (PRWEB) May 08, 2013
Jay Kordich is introducing a new trend-setting wave of improved health with his innovative PowerGrind Pro Juicers. Harnessing the strength of Hybrid Technology, these are the only combination juicers and extractors available anywhere that can make juice out of almost any fruit or vegetable in one machine. Also, they make delicious, healthy milk in one easy step from any seed, grain or nut, including quinoa.
Kordich, widely-known as "The Father of Juicing," and his wife Linda are also the authors of New York Times best seller, The Juiceman's Power of Juicing. In their recently released book, Live Foods Live Bodies! Recipes For Life, (Square One Publishers, 2013), the Kordiches reveal their secrets for building energy, endurance, vitality and longevity. Diagnosed with cancer at age 28, Kordich is now 90 years young, an avid golfer and has spent 30 years informing and motivating others to make juicing an essential part of their healthy, active lifestyle.
"I am delighted to be introducing our superior juicers that are offering benefits we only dreamed about 25 years ago," exclaimed Kordich. "My PowerGrind Pros are the only juicers that make delicious nut and soy milks, and they deliver more nutrient dense juices with the best quality, taste, texture and color I have ever experienced. The Longevity and Vitality juicers are more efficient than other juicers when working with leafy green vegetables and generate as much as 30 percent more juice per ounce of produce."
Kordich said that PowerGrind Juicers are available exclusively select Kohl's stores and at Kohls.com.
The PowerGrind Pro Longevity Juicer in particular adds some very special features at an unbeatable price. With its patented double feed chute, two different ingredients can be inserted in the juice at the same time. Even more benefits come from the slow speed option.
Both new juicers deliver the raw juice power of a slow juicer, and at 3,600 RPMs, they preserve more nutrients and enzymes than other more expensive juicers for a fraction of their cost. Plus the user gets more juice, which stretches their food dollar even further. That remarkable value is only available with Jay Kordich's PowerGrind Pro juicers.
Among the most amazing attributes is that these technologically advanced juicers use less energy with their Whisper Quiet Induction Motors. They are also easy to clean, dishwasher safe and completely PBA-free.
Hands down, Jay Kordich is the most trusted name in juicing. He and his wife Linda, who has taught vegetarian food and juicing classes each week for more than 30 years, created their popular multimedia program, "Live Foods Live Bodies," their book of the same name and their School of Juicing Online to help educate consumers about the health benefits of juicing.
To purchase the PowerGrind Pro Longevity and Vitality Juicer, readers should visit http://www.Kohls.com.
To learn more about the PowerGrind Pro Longevity and Vitality Juicers, readers should visit http://www.jaykordich.com/The-Jay-Kordich-PowerGrind-Pro-Longevity-Hybrid-Juicer-P150.aspx.
# # #
EDITOR'S NOTE: To speak with Jay Kordich, Linda Kordich or a PowerGrind Pro representative, or to receive more information about the PowerGrind Pro Longevity and PowerGrind Pro Vitality juicers, please contact Nancy Trent or Pamela Wadler at 212-966-0024 or pam(at)trentandcompany(dot)com.