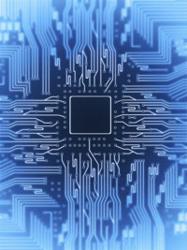 The proliferation of materials and integration technologies in the IC and allied industries creates significant challenges for the entire supply chain from raw materials to final packaged device
Austin, TX (PRWEB) May 08, 2013
SACHEM experts will be available at SEMICON Booth #2548 to discuss recent process challenges and opportunities in the electronic materials industry. SACHEM will focus on our ENVURE System™ to help meet the growing performance, safety and quality standards in the electronics industry.
Envure System™ is a portfolio of performance components and services for selective etching, wafer cleaning & developer applications; Envure™ products are tunable for specific performance requirements.
"The proliferation of materials and integration technologies in the IC and allied industries creates significant challenges for the entire supply chain from raw materials to final packaged device. This in turn requires strong engagement and collaboration between component suppliers, formulators, OEMs and device manufacturers to solve complex problems with cost-effective solutions. SACHEM is a vital link in that chain, developing and manufacturing high-quality, high-value components in this space," commented Kevin McLaughlin, Electronics Marketing Manager at SACHEM.
SEMICON West is the flagship annual event for the global microelectronics industry. It is the premier platform for the display of new products and technologies for microelectronics design and manufacturing. It features technologies from across the microelectronics supply chain, from electronic design automation to device fabrication (wafer processing), to final manufacturing (assembly, packaging, and test).
Based in Austin, Texas, SACHEM, Inc. is a global chemical science company with research and manufacturing facilities in the United States, Europe, and Asia. SACHEM is a leading supplier of products used in developers, etchants, strippers and cleaners for electronics applications. Our high purity expertise enables the design of novel formulation components to achieve complex selectivity goals. Contact us for more information, TMAH Safety Best Practices or to schedule a consultation at SEMICON West.