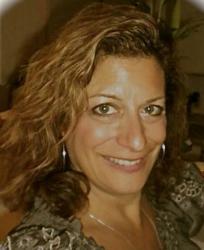 Carlsbad, CA (PRWEB) May 08, 2013
Montecatini, a premier eating disorder treatment center based in Carlsbad, California, has announced the appointment of Valerie J. Piacitelli, MSW, LCSW, LMT, to Executive Director. Piacitelli brings over 20 years of social work, leadership and instructional experience to the position and will be responsible for the operational management of the facility.
"We are delighted to welcome Valerie to the exceptional team of professionals at Montecatini," said John Peloquin, Western Division President for CRC Health Group, parent company for Montecatini. "Valerie has a breadth of healthcare and leadership experience, and her dedication to providing the highest quality of care to clients made her a natural fit."
Piacitelli has worked in both treatment and academic environments. Most recently, she served as the Clinical Director for a residential treatment and outpatient program for eating disorders in Phoenix, Arizona. In this position, she provided operational oversight, staffing supervision, and regulatory compliance for the facility. Concurrently, she served as an Associate Professor for Arizona State University's social work program, was an Academic Advisor for Boston University, and owned and operated a therapeutic massage facility. Previously, Ms. Piacitelli was Director of Residential Operations for a licensed therapeutic behavioral health residential treatment center for teens, Program Coordinator for an SMI treatment program, and a therapist providing individual and family counseling for patients with eating and co-occurring disorders.
Piacitelli earned her Master's in Social Work from Arizona State University where she graduated Cum Laude. She is a Licensed Clinical Social Worker and Licensed Massage Therapist, as well as certified in non-violent crisis intervention, aroma therapy, and yoga/Pilates training.
"I am very grateful for the opportunity to be a part of the team at Montecatini and CRC Health Group," said Piacitelli. "My years of experience and creativity will bring new and exciting energy to the team. As a leader, I have a strong vision for staff and patient success and look forward to making that vision a reality."
She added, "I am a strong believer that every patient can recover from an eating disorder with the inspiration and individual support needed. It is my goal to incorporate that into the program and promote eating disorder prevention and education in the community."
Located in the beautiful north coastal area of San Diego, California, Montecatini is known as a pioneer in the treatment of eating disorders. Established in 1991, Montecatini's two residences offer a home-like setting for residential inpatient, day, and intensive outpatient treatment. The atmosphere provides a scenic and peaceful surrounding that enhances individualized treatment programming for adolescent and adult women. Montecatini's professionals believe in treating the mind, body, and spirit as part of a holistic approach that addresses the complexity of eating disorders by utilizing several different treatment modalities. For more information, call (877) 762-3753.
Montecatini is a member of CRC Health Group, the most comprehensive network of specialized behavioral care services in the nation. CRC offers the largest array of personalized treatment options, allowing individuals, families, and professionals to choose the most appropriate treatment setting for their behavioral, addiction, eating disorder, weight management and therapeutic education needs. CRC is committed to making its services widely and easily available, while maintaining a passion for delivering advanced treatment. Since 1995, CRC programs have helped individuals and families reclaim and enrich their lives. For more information, visit http://www.crchealth.com.