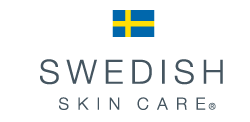 The Cosmetic Executive Women organization Indie Beauty Award celebrates the creativity, originality and entrepreneurial spirit at a small independent beauty company.
Beverly Hills, CA (PRWEB) May 09, 2013
Swedish Skin Care has been named a finalist in the 2013 Indie Beauty Award, created by the nonprofit Cosmetic Executive Women (CEW) organization. Swedish Skin Care is one of six finalists out of a crowded field of 27 entries under the Indie Beauty Award category. The winner will be announced May 17 at CEW's annual beauty awards luncheon in New York City.
According to CEW: "The 2013 Indie Beauty Award is selected by a special voting committee comprised from the CEW board of governors. All voting is confidential and is officially tabulated by Ernst & Young. CEW's Indie Beauty Award celebrates the creativity, originality and entrepreneurial spirit at a small independent beauty company. It's a name change designed to engage and introduce beauty consumers to the ingenuity of an 'indie.'"
"It's an honor to be a finalist in this important award category," explained Swedish Skin Care CEO Bengt Johansson. "The Cosmetic Executive Women organization is highly respected and one of the industry's leading groups. We couldn't be more thrilled…unless we win, of course!"
CEW has more than 5,000 male and female executive members in the beauty, cosmetics, fragrance and related industries. The group is based in New York City and has associated organizations in France and the United Kingdom.
In 2012, Swedish Skin Care's RAZOR BURN FREEDOM® for Women won the Members' Choice: Bath, Body & Hair (category) at the prestigious Independent Cosmetic Manufacturers & Distributors (ICMAD) seventh annual Cosmetic Innovators of the Year (CITY) Awards.
Expansion Plans
Founded in Sweden, and now headquartered in the U.S., Swedish Skin Care has rapid expansion plans for 2013. The company recently signed an exclusive agreement with East Coast Distribution, Inc. for distribution in Russia, many of the Former Soviet Republics and the Baltic States – http://www.swedishskincare.ru. Swedish Skin Care is also seeking ideal distribution partners for expansion further into Europe, into Hong Kong and into several South and Central American countries – including the largest markets, Brazil and Argentina.
Swedish Skin Care's Cosmetics Products
RAZOR BURN FREEDOM® for Women:
Doctor developed in Sweden, this patented, triple-action formula is (the company believes) the first treatment of its kind formulated exclusively for women and their specific post hair-removal skin needs.
It's ideal for relieving razor burn symptoms and other discomfort associated with any form of hair removal, including: waxing, electrolysis, threading, tweezing, and laser hair removal laser hair removal on both face and body.
REJUVEN-A® Anti-Wrinkle Facial Firming Cream
A unique anti-aging treatment, Rejuven-A is a potent elixir of Argireline® boosted with active Retinol, revitalizing vitamins and protective antioxidants. Rejuven-A works instantly and over time to help relax expression lines, furrows and crow's feet, firm skin tone, and help to repair and prevent wrinkles and lines.
Interested retailers and distributors can contact: distributors (at) SwedishSkinCare (dot) com.
About Swedish Skin Care
Dr. Hugo Wikholm, a noted Swedish biochemist, achieved a scientific breakthrough that would ultimately earn Swedish Skin Care its first patent by demonstrating the unique effect on the acceleration of the skin's own natural restorative process. The key was to utilize: 1) ingredients of a smaller molecular size, enabling integration with and absorption into the skin at dramatic levels, and 2) the scientific selection of safe, effective ingredients and the synergistic combination and ratio between them.
Remaining true to the company's philosophy "better science leads to better skin," Swedish Skin Care's goal is to constantly push the boundaries of innovation with proprietary formulations that utilize only the highest quality ingredients available – formulated completely free of parabens, fragrances, sulfates and synthetic dyes.
Contacts:
Company:
Bengt Johansson, CEO
Swedish Skin Care
http://www.swedishskincare.com
888-658-7546 (SKIN)
bengt(at)SwedishSkinCare(dot)com
Media:
Jason Sherman
http://www.shermancm.com
jason(at)shermancm(dot)com, 708-445-8598
Chicago PR
# # #