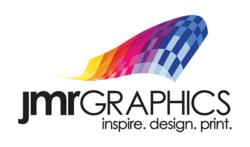 The beauty of outdoor advertising is that it hits your consumer whether or not they intend to see it...
Central Islip, NY (PRWEB) May 08, 2013
On May 8, nationwide car wraps manufacturer, JMR Graphics, comments on the proposed outdoor advertising space that will be available on the 625-foot New York Ferris wheel that will be completed in 2016.
According to AdAge, the Ferris wheel will be built in Staten Island near the ferry terminal and is expected to attract up to "4.5 million visitors per year." At a proposed 625-foot height, it will be bigger than the London Eye and the world's largest Ferris wheel, the Singapore Flyer. David Taggart is the managing partner at M4 Media & Marketing and will be assisting in selling the name rights.
This Ferris wheel is different from any other Ferris wheel that currently exists. Advanced technology and social media will play a vital role in the design of the wheel. Developers are working with Google to use its technology to offer riders an augmented-reality experience. According to the article, carts will feature "touch-screen glass to add to the multimedia experience, which could incorporate brand messaging. A New York Wheel app will provide information on the structure, as well as on the metropolitan area, and could serve as another advertising platform."
Taggart predicts the wheel will generate "billions of impressions annually for its sponsors."
Representative TJ Pannell from JMR Graphics, a nationwide car wraps manufacturer, sees this as an amazing opportunity for unique advertising. "The beauty of outdoor advertising is that it hits your consumer whether or not they intend to see it. It can't be turned off and its page can't be flipped, ensuring that consumers will see it. The advertisements on the New York wheel will be a part of the experience, making it a very smart advertising decision for any brand."
JMR Graphics is an award winning Nationwide 3M Certified Manufacturer of Graphics for over a quarter of a century. We specialize in branding companies through Fleet Graphics, Vehicle Wraps, Architectural Wall Graphics, Promotional Window Clings, Floor Graphics, Event Signage and much more. We offer a variety of 3M Graphics Films, which are specially designed for most surfaces that require a changeable, short and long-term application. Our exceptional "Turn Key Service" is backed with a 3M MCS Warranty to give you peace of mind when you need optimum performance for the intended life of your graphics. With our state-of-the-art, cutting-edge facility we inspire our clients by providing creative design, custom-printed graphics and handle a network of nationwide installers. JMR Graphics provides expert capabilities and capacities needed to meet any graphic challenge.
#####