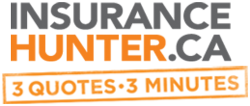 Packing emergency essentials will add peace of mind to your long weekend road trips and may even make you a roadside hero to a fellow driver.
Windsor, Ontario (PRWEB) May 08, 2013
With the Victoria Day long weekend finally around the corner, many Canadians are preparing for their first extended road trip. Whether it's a drive to the cottage or a weekend getaway with family, it's time to de-winterize the car, load it up with road trip essentials and get ready to have some much needed fun and relaxation. While drivers often get caught up in the excitement of getting away, it's important to be properly prepared for the trip if something does not go according to plan.
"The summer doesn't pose the threats of ice and snow, but our cars are still vulnerable to breakdowns, overheating, flat tires or other emergency situations," says Gail Robertson, Road Safety Ambassador, InsuranceHunter.ca. "As you're loading up the car for a long weekend road trip or getaway, remember to pack summer roadside emergency essentials too—it could make or break your trip."
Packing emergency essentials will add peace of mind to long weekend road trips and may even make you a roadside hero to a fellow driver. InsuranceHunter.ca suggests adding the following items to your kit:
Bottled water: If you get stranded, water will be important to keep you cool and hydrated, and can also be used to cool down your car's engine if it overheats.
Snacks that won't spoil in the heat: Keep a small amount of food in the car, but be sure it will not spoil in the heat. Granola bars, crackers and nuts are the perfect options.
First aid kit: A must for any car, no matter what time of year.
Flashlight and tools: A flashlight and a small set of tools, especially for repairing a tire, could be useful if you break down.
Blankets/sweater/rain jacket: Even in the summer the weather could get cool. Be prepared for all weather conditions.
Sun protection: You never know when you could get stuck in the sun so having an extra pair of sunglasses, sun screen, and a hat is ideal.
Gas can: Long road trips often go through remote areas where gas stations are few and far between. Be prepared with a full gas can just in case.
Spare change or cash: Cell phone battery dead? No cell service in cottage country? If you have to walk to a pay phone or to a local shop to pick up supplies, make sure you have spare change or cash on hand.
Fire extinguisher: If the car overheats drastically, quick reaction with an extinguisher is the best defense to prevent a worse problem.
Booster cables: An emergency kit staple to jumpstart your car or help a driver who may be stranded.
Flares: You might find yourself on a dark country road at night. Flares will make your presence known.
Candles and matches: In case your flashlight batteries dies or you need to light a flare, candles and matches (or a lighter) are reliable and important items to have in your roadside kit.
Wherever your Victoria Day weekend may take you, make sure it's a safe, enjoyable and worry-free journey. For more road safety tips, be sure to visit http://www.insurancehunter.ca/blog/auto-insurance.
About InsuranceHunter.ca
InsuranceHunter.ca is a hassle-free, online insurance comparison website which provides comparative quotes for auto insurance, home insurance and travel insurance for residents of Ontario and Alberta. By offering a simple, convenient, quick way to obtain insurance quotes, coupled with personal follow up from a qualified insurance broker, InsuranceHunter.ca ensures customers get the best insurance coverage at the best rate. For further information, visit http://www.InsuranceHunter.ca.