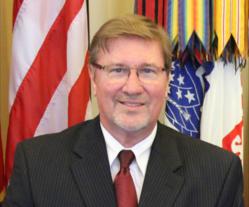 SCOTTS VALLEY, Calif. (PRWEB) May 09, 2013
The Camp Recovery Center, a nationally accredited drug and alcohol recovery facility located in Northern California, has announced the appointment of Michael Johnson, Ph.D., to Executive Director. Dr. Johnson joins The Camp with over 30 years of healthcare experience.
"We are pleased to welcome Michael to Camp Recovery Center," said John Peloquin, Western Division President for CRC Health Group, parent company for The Camp. "Michael's extensive field experience combined with demonstrated leadership made him the perfect candidate to continue The Camp's legacy of clinical excellence and patient satisfaction."
Dr. Johnson is an accomplished mental and behavioral health care leader, consultant, educator, and community activist. Most recently, he served as Executive Director of a 28-bed adolescent residential treatment facility in Hawaii where he was responsible for executive, fiscal and clinical management. Concurrently, he served as an adjunct professor in the Sociology and Psychology Department at Hawaii Pacific University. Prior to this, Dr. Johnson spent two years in community health outreach work to prevent AIDS. He also has led state-licensed community mental health agencies, residential and outpatient treatment facilities, methadone programs, and psychiatric and chemical dependency treatment hospitals. Dr. Johnson began his career in direct-care clinical services as a psychologist and program therapist.
"It is an honor and a privilege to be selected as the Executive Director of the Camp Recovery Center," said Dr. Johnson. "I am looking forward to working with the dedicated and talented staff at the Camp and being a part of the nation's leader in behavioral healthcare."
Some of Dr. Johnson's greatest achievements include co-authoring a training manual for the U.S. Department of Justice on inhalant abuse, and providing drug and alcohol prevention and treatment training and education services on an international level across the Middle East, Europe and Russia.
Dr. Johnson is a frequent lecturer and speaker for many civic, public interest and community groups and has presented at several national conferences. He received his Ph.D. in Health Services / Administration from Walden University.
The Camp Recovery Center is set in a serene environment in the redwoods of Northern Calif. for adults and adolescents to recover from addiction to prescription drugs, alcohol, cocaine, methamphetamine and other substances of abuse. The Camp provides highly structured, nationally accredited treatment for every phase of the recovery process including detox, residential, intensive outpatient, family care, and aftercare. The Camp's caring, knowledgeable staff of clinical professionals has been treating addiction for nearly three decades, and creates individualized treatment plans for every patient using a combination of individual and group counseling, medication management, education, the 12-Step model, recreational activities, and a full range of traditional, experiential and integrative therapies. Licensed by the California Department of Alcohol and Drug Programs and certified by the Commission of Rehabilitation Facilities (CARF), The Camp has a strong reputation as a premier provider of specialized addiction treatment services. For more information, visit http://camprecovery.crchealth.com.
The Camp is a program of CRC Health Group, the most comprehensive network of specialized behavioral care services in the nation. CRC offers the largest array of personalized treatment options, allowing individuals, families, and professionals to choose the most appropriate treatment setting for their behavioral, addiction, weight management, and therapeutic education needs. CRC is committed to making its services widely and easily available, while maintaining a passion for delivering advanced treatment. Since 1995, CRC programs have helped individuals and families reclaim and enrich their lives.
# # #