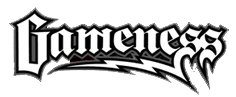 Long Beach, CA (PRWEB) May 11, 2013
Gameness is pleased to announce the formation of a world-class Brazilian Jiu Jitsu team scheduled to participate at the Gi World Championships. The International Brazilian Jiu Jitsu Federation is hosting the highly acclaimed and publicized event where the world's most talented Jiu Jitsu fighters come to compete against one another.
The event will take place on May 29, 30, 31, June 01 and 02 at California State University in Long Beach, California. Spectator tickets are available on site for $10-$15 depending on the day. Children 12 and younger are admitted for free. During the event, you'll have the opportunity to see some of the most skilled Jiu Jitsu fighters from around the world, including those from team Gameness.
With company headquarters located in Carrollton, Texas, Gameness Sports offers a wide variety of Brazilian Jiu Jitsu equipment. You'll find kimonos, gloves, Gi suits, rash guards, t-shirts and much more for sale here. Gameness remains dedicated to providing high-end Jiu Jitsu gear at discount prices.
"We're proud to have some of the biggest names in Brazilian Jiu Jitsu on board with team Gameness this year," said Gameness Sports owner Kris Horner.
Brazilian native Caio Terra is one of the team Gameness fighters participating in the upcoming Gi World Championships. Caio is a world champion Jiu Jitsu competitor who's been training for over 10 years. Last year, he won first place in the American National No Gi competition, which was his second year in a row doing so. He also came away with a first place win at the Vegas Open, Pan American Championship and 2012 IBJJ Pro League.
Another notable competitor on team Gameness this year is Kayron Gracie. If this name sounds familiar, it's because Kayron is a member of the Gracie family, who have a key role in the origin and foundation of Brazilian Jiu Jitsu. Born in 1988 in Rio De Janeiro, Brazil, Kayron is a world-renown Jiu Jitsu master and trainer. He's won countless tournaments, some of which include the 2009 European Championship, 2011 World Jiu Jitsu Championships and an impressive first place win at the 2008 World Championship.
Of course, Augusto Queixinho is yet another highly recognized name who will be competing for team Gameness at the upcoming Gi World Championships. Also born and raised in Rio De Janeiro, Brazil, Queixinho is a two-time champion in his home country (2003 and 2006). He's been practicing martial arts since the young age of 8, improving and tweaking his techniques each following year. Today, Queixinho is known for his exceptional Jiu Jitsu abilities.
There is plenty of skill to go around in team Gameness this year. With such high-profile names like Caio Terra, Kayron Gracie and Augusto Queixinho, this is sure to be a memorable event for everyone involved. If anyone finds themselves in or around the Long Beach, California area towards the end of month, stop by the University to check out the event.