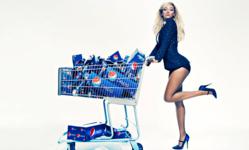 (Aspartame) behaves in the same way as excitotoxins. This can potentially result in the growth of cancer cells and the multiplication of them in a person's body
(PRWEB UK) 11 May 2013
Ernst Peibst, founder of fitness and health website, WorldsFittest.net, expects Beyonce's £30m Pepsi deal to increase cancer-rates, which are already set to affect over 1.6 million people in the US alone for 2013 [1].
Peibst warns, "Beyonce has millions of fans worldwide that constantly try to emulate everything she does, eats and drinks etc. She has now chosen to endorse Pepsi Max, which currently contains Aspartame as an ingredient. Aspartame is commonly used as a sweetener and unfortunately behaves in the same way as excitotoxins. This can potentially result in the growth of cancer cells and the multiplication of them in a person's body."
The huge popularity Beyonce's lucrative deal has generated is undoubted, with Beyonce's official 2013 Pepsi commercial, "mirrors", achieving over 10 million views on YouTube.
The FDA controversially made Aspartame legal in 1974. This was following research that had deemed Aspartame to be safe. However, the test's validity still remains to be questioned, due to several claims that Aspartame producer, G.D Searle, failed to conduct fair studies. Former FDA investigator, Mr Evangelista, has admitted that Searle's research was "despicable and should have been thrown out" [2]
With fears of Aspartame being dangerous, Samuel Skinner, an attorney based in the US was asked to open a grand jury to investigate whether Searle's study results were valid. The case never materialized when Skinner received an offer to become a lawyer for Sidley & Austin, coincidentally being Searle's law firm [3].
A recent study published in the American Journal of Clinical Nutrition, conducted research for a duration of 22 years. A correlation was found in males that had 1 or more aspartame-containing beverage each day and the development of several blood-related cancers [4].
Despite this recent evidence showing links between aspartame and cancer, Pepsi's famous rivals, Coca-Cola, also continue to use aspartame in their diet drink. Coca-Cola has an FAQ section on their official UK website, with one of the questions being "What is Aspartame and is it safe?". A section of their answer still reads, "The most important commitment we make as a company is to deliver safe, high-quality products."
Peibst adds, "It is our moral obligation and aim at Worlds Fittest to educate people to live a healthy lifestyle. That means exposing chemicals, such as Aspartame, included in a drink that is guzzled by millions on a daily basis".
Sources
[1] Cancer.org - American Cancer Society. Cancer Facts & Figures 2013. Atlanta: American Cancer Society; 2013
[2] Former FDA Investigator Exposes Aspartame - April 22, 2003
[3] The Lowdown on Sweet? The New York Times, February 12, 2006.
[4] The American Journal of Clinical Nutrition. Consumption of artificial sweetener– and sugar-containing soda and risk of lymphoma and leukemia in men and women. 24 October, 2012