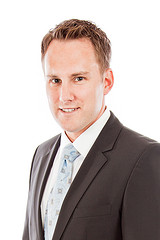 Retaining an experienced trucking attorney soon after an accident can make or break a case. Family members should research and interview qualified lawyers soon after a collision in order to protect the injured person's rights.
Philadelphia, Pennsylvania (PRWEB) May 08, 2013
It seems like there are more and more large trucks on our highways. Chances are if you have been seriously injured in a tractor-trailer collision, you may not have the physical or mental ability to investigate, interview, and retain an experienced truck accident lawyer. Except for getting proper medical care, quickly finding a qualified attorney after a big rig accident is the most important thing to do.
Each major trucking company is known to have a team of local investigators, claims representatives, and attorneys who swarm onto and help sanitize an accident scene in order to minimize the damages that the trucking company may have to pay to an innocent victim.
The sooner an experienced attorney gets working on the case the better. Because most injured people do not have an ongoing relationship with a lawyer, it is almost impossible for an injured person's lawyer to appear at a truck accident scene before it is cleared in order to help protect his or her rights.
If retained early, an experienced truck collision lawyer can:
-Conduct a full investigation of the accident scene from a Plaintiff's point of view
-Secure evidence such as taking photos and measurements
-Interview witnesses
-Preserve the vehicles involved for evaluation and testing
-Prepare accident reconstruction exhibits and models
-Formally warn the truck company that it must preserve evidence
-Determine and identify all persons and businesses responsible for the accident
-Investigate the truck driver and companies involved
-Consult with experts
-Monitor the injured person's medical care
-Make sure medical bills are getting paid
-Help prevent the injured person or family from inadvertently making a major mistake that may hurt the case
If a family member has been injured in a trucking collision, he or she will need the immediate family's help in obtaining qualified legal counsel as soon as possible. Waiting too long will jeopardize part of the investigation. A person injured by an 18 wheeler needs all the medical and legal help he or she can get.
Whether the collision involves a delivery truck, 18-wheeler, dump truck, tractor-trailer, trash truck, or construction vehicle, the experienced personal injury lawyer team at Saile & Saile LLP can help get a jump start on recovery. The award winning attorneys at Saile & Saile LLP are experienced in representing victims of serious trucking accidents. We are based in Pennsylvania, but travel state and nationwide to help innocent accident victims recover fair compensation for serious injuries. Contact us locally at 215-860-5800 or nationwide at 800-860-5801 to obtain a fast, no cost review of a truck collision case.