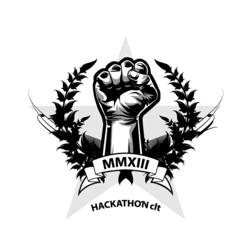 Charlotte, NC (PRWEB) May 09, 2013
Area tech developers, designers, coders and analysts gathered at Packard Place in Charlotte last Thursday to showcase their skills and tackle an exciting and cutting-edge eBusiness challenge presented to them by the founding sponsors Harris Teeter, Tresata and ettain group. The Hackathon challenge centers around using Big Data for a retail optimization application.
Harris Teeter, which is currently expanding its eBusiness platform provided real-world data to support the challenge and asked contestants to analyze, visualize, and present a compelling strategy to address the problem posed.
Ten teams of three were formed at the event, and these teams will work together throughout the two-week competition to put their coding, design and presentation skills to the test over the next two weeks and will present their results May 19 before a panel of expert judges – Abhishek Mehta, Founder of Tresata; Jim Clendenen, Chief Information Officer for Harris Teeter and Jim Van Fleet, President Its BSpoke.
Winners will be chosen based on the most innovative and impactful use of data, analytics and presentation with the top 3 teams being awarded prizes ranging from iPads to noise cancelling headphones.
Please click here for complete details.
About Tresata
Tresata is a big data startup pioneering the first big data analytics applications that run completely on Apache Hadoop. Tresata's application solutions are purpose built for industry verticals and allow enterprises to use all their data to get, grow and keep their customers.
Tresata is widely recognized as the leader in the rapidly emerging Big Data sector offering solutions that help monetize big data by solving massive industry problems.
About ettain group, Inc.
ettain group, Inc. is a staffing and consulting company that delivers top talent and solutions to accelerate their customers' success.
From discovery to execution, ettain group partners with their clients to understand their unique goals, so ettain group can design, develop and deliver critical technology and business solutions that work for the client.
Headquartered in Charlotte, North Carolina, and with offices in Atlanta, Dallas, Jacksonville, Nashville, Raleigh, Washington D.C. and Winston-Salem, ettain group has experienced consultants working across North America. Their team of more than 150 full-time employees and over 700 consultants delivers innovative and effective technology and business solutions to a variety of industries including healthcare, financial services, retail and emerging industries. For more information about ettain group, visit http://www.ettaingroup.com.
About Harris Teeter
Harris Teeter Inc., with headquarters in Matthews, N.C., is a wholly-owned subsidiary of Harris Teeter Supermarkets, Inc. (NYSE: HTSI). Harris Teeter is the 24th largest supermarket in the U.S. with 2012 sales of $4.54 billion. The regional grocery chain employs approximately 25,000 associates and operates stores in North Carolina, South Carolina, Virginia, Georgia, Tennessee, Maryland, Delaware, Florida and the District of Columbia.