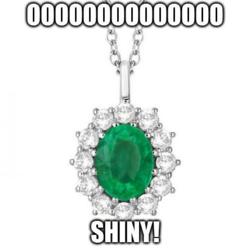 Sure, staying active on social networking platforms takes time and money. But it's well worth the effort.
New York, NY (PRWEB) May 20, 2013
Consumers seem to be getting on the social media bandwagon in record numbers. And while most companies expect to increase their social media tactics this year, it's also quite likely that additional social media platforms will have marketers playing 'catch up'*.
Social media is heading straight for worldwide domination, and businesses that weren't ready to get on the "superhighway" in the '80s, are certainly getting ready now. This is not a bubble that's going to burst; new social media platforms are being added daily, with many of them on the cusp of real popularity and success.
So what are the top social media paths being most utilized? According to the social media manager at Allurez, a privately held online jewelry company, "It seems like there are new social media sites coming onto the scene in record numbers, for now however, we are spending our time and dollars on Facebook, Twitter, Google Plus, Tumblr, and Pinterest. We also want to create engaging content that informs consumers of our products in the form of blog posts, guest blogging, and infographics. We started implementing more consumer focused postings on Facebook, and in less than 3 weeks, we saw a 7% increase in Facebook fans. We've noticed that as we spend more time on new social platforms, our exposure and search rankings for specific keywords improve, leading to increased sales."
Most companies that are looking to increase their social media 'reach' are hoping to harness similar results to those of Allurez. And expect, as Allurez does, to provide insight to the marketplace, develop a loyal fan base, and improve sales.
In the United States, the UK and Australia, personal computer users spent approximately 16 minutes out of every 60 on social networking and forums. That translates to 27% of their computer time spent on internet social networking endeavors. That's a statistic both Fortune 500 business and small mom and pop operations are definitely taking note of. In fact, marketers plan on increasing their activities up to 76% on YouTube/videos, 72% on Facebook, 69% on Twitter, and over 65% on blogs, Google and LinkedIn.
The Allurez social marketing specialist continued, "Managing our Social Networking takes time. Creating content that our customers are interested in, expanding our fan base, and ultimately turning increased visitors into happy customers doesn't just happen. It takes research, timing, and to a certain extent, luck, plus there are financial considerations to take into account. But, at least for us, our short-term results have shown us that it's well worth the effort."
Allurez is an established designer and retailer offering unique jewelry that provides shopping experiences that are both pleasurable and successful. In addition, Allurez provides a complete jewelry education section for valuable buying information, and has become a trusted source for providing contemporary, forward thinking jewelry pieces. Visit them online at allurez.com for more information.
*Sources
mediabistro.com
experiean.com