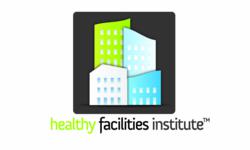 We are pleased to feature this noteworthy company and it sister company dedicated to professional drying as qualified examples for others to follow - Allen Rathey, president of The Healthy Facilities Institute (HFI)
Boise, ID (PRWEB) May 09, 2013
HFI is publishing a series of profiles that highlight IICRC-certified firms that strive to clean for health. The May Profile is of Pearson Carpet Care, Humble, TX.
"We are pleased to feature this noteworthy company and its sister company dedicated to professional drying as qualified examples for others to follow," said Allen Rathey, president of the Healthy Facilities Institute (HFI).
Pearson Carpet Care http://www.pearsoncarpetcare.com specializes in Oriental/area rug cleaning from hand-knotted to machine-made rugs from all over the world. It has a state-of-the-art onsite rug cleaning facility, and also cleans carpet, tile and grout, upholstery, laminate wood floors, mattresses, plus offers 24/7 emergency water restoration.
Professional Drying Equipment is a drying equipment specialty company http://www.prodrying.com which sells indoor pool dehumidifiers, spa dehumidifiers, desiccant dehumidifiers, refrigerant dehumidifiers, and more, for commercial, industrial, or residential applications. Proper drying has important health ramifications, since faster drying means less time for mold and microbial growth.
The HFI profile answers the following questions:
Q: What is the name and focus of your business, where are you located, and what geographic areas do you serve?
Q: Since the mission of the IICRC is to "identify and promote an international standard of care that establishes and maintains the health, safety and welfare of the built environment," how does your company help fulfill this mission?
Q: How are IICRC master cleaners, 'the best of the best'?
Q: What methods or equipment do you use that helps ensure a more healthful outcome?
Q: What sort of customers do you help?
Q: Do you work with insurance companies?
Q: How do you educate consumers about the issues?
The profile also highlights the firm's educational efforts to help consumers by Pearson Carpet Care http://www.pearsoncarpetcare.com featuring an extensive list of rug and carpet care articles on topics such as:
What To Look For In An Oriental Rug Cleaner
Fire Damaged Oriental Rug Cleaning
Proper Wool Rug Cleaning
Cleaning Wool Carpet or Rugs
Water Damage on an Oriental Rug
Caring For Your Rugs
Rug Cleaning
How To Properly Clean Rugs
Choosing a Rug Cleaning Service
Having a Rug Repaired
How To Store Rugs Properly
How To Remove Urine From An Oriental Rug
Why Does My Rug Have Sand Coming Out Of It?
Wool: A Great Rug Fiber
The Importance of Proper Rug Maintenance
Why Hand Washing Oriental Rugs is the Better Cleaning Method
How to Protect the Look of Flokati Rugs
Preserve Your Rugs With Professional Rug Cleaning
Wool Rug Cleaning, Why Hire a Professional?
Professional Oriental Rug Cleaning