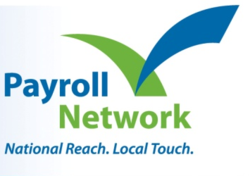 Rockville, MD (PRWEB) May 08, 2013
Payroll Network, Inc. (http://www.payrollnetwork.com), a leading workforce management solutions provider that streamlines payroll, timekeeping, tax filing and human capital administration for employers worldwide, is hosting an upcoming seminar on the "Affordable Care Act: Employer & Employee Implications" to help employers prepare for the upcoming tax provisions and mandates and the impact on employer and employee taxes related to payroll and health benefits. The seminar will be from 8-10 a.m. Thursday, May 16 at the Payroll Network office, located at 2092 Gaither Road, Rockville, MD 20850.
"The Affordable Health Care Act has many mandates and tax provisions that will affect payroll taxes that employers must understand and implement in order to be compliant with the new law," said Mike Thom, Vice President of Tax Compliance for Payroll Network, Inc. "The course is one part of how we are proactively working to help prepare many employers – and their employees – for these changes."
The seminar is co-sponsored by Payroll Network and First Financial Group Benefits and will cover key topics including Flexible Spending Accounts (FSAs), Medical Loss Ratio (MLR), and additional tax withholdings and the Employer Mandate Tax. It is geared toward employers, human resource and payroll managers, and CPAs and attendees of the seminar will receive one continuing professional education (CPE) credit. Mike Thom will present with Billy MacCartee, President of First Financial Group Benefits.
Payroll Network will be hosting two additional sessions of the "Affordable Care Act: Employer and Employee Implications" seminar in Washington, D.C. and Virginia. The Washington, D.C. seminar will be held on Wednesday, June 12, from 8-10 a.m. at the National Press Club and the Virginia session will be scheduled for late June. These seminars are part of an ongoing series of courses and seminars offered through Payroll Network's Knowledge Center. The Knowledge Center was formed in 2012 to provide timely information and resources about payroll, human resource and other workforce solutions for employers.
For more information about the upcoming seminar, other Knowledge Center courses and Payroll Network, please visit http://www.payrollnetwork.com.
About Payroll Network
Payroll Network, Inc. is a leading workforce management solutions provider that streamlines payroll, timekeeping, tax filing and human capital administration for domestic US employers. Founded by CPAs in 1998, Payroll Network values the professional development of its staff to back up its promise of personal service – the hallmark of every Payroll Network client experience. And, as the US Partner for activpayroll© -- the UK-based provider for global employers seeking a single point payroll and tax service to support their entire global operations--Payroll Network offers integrated payroll services to support clients worldwide through a network of payroll processing systems in 70 countries.
Payroll Tax Network, LLC, an affiliate of Payroll Network, Inc., provides full service, state-of-the-art payroll tax processing solutions for easy and efficient tax reporting and filing. Employers with enterprise payroll systems outsource their tax filing and reporting to Payroll Tax Network's TaxNet™ team of experienced tax experts. TaxNet™, a cost-effective alternative to in-house tax departments, scales to the employer's precise requirements and utilizes world-class software to schedule, pay, balance and file payroll taxes in over 10,000 Federal, State and Local tax jurisdictions with a proven process and independent audit and control that guarantees accountability and compliance at an economical price.
Website: http://www.payrollnetwork.com
Twitter: @payroll_network
Facebook: https://www.facebook.com/payrollnetwork?fref=ts
# # #