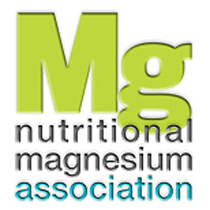 Magnesium plays a pivotal role in the secretion and function of insulin; without it, type 2 diabetes is inevitable.
Los Angeles, Ca (PRWEB) May 09, 2013
In a new study, recently published in the Journal of the American Medical Association, Internal Medicine, 1 researchers analyzed the National Health and Nutrition Examination Survey and found a 46 percent increase in type 2 diabetes, a 38 percent increase in hypertension and a 10 percent increase in obesity with baby boomers (individuals born during the post WWII boom between 1946 and 1964), compared to their parents' generation.
Commenting in review of this study, Carolyn Dean, MD, ND, and Medical Advisory Board member of the Nutritional Magnesium Association (NMA), at http://www.nutritionalmagnesium.org, stated: "Due to modern farming methods and processing of foods, our agricultural soils and the food grown on them are depleted of vital nutrients and minerals. One of those vital nutrients—magnesium—helps prevent type 2 diabetes, obesity and high blood pressure and is deficient in more than 75 percent of Americans."
Dr. Dean added, "Magnesium plays a pivotal role in the secretion and function of insulin; without it, type 2 diabetes is inevitable. Magnesium helps the body digest, absorb and utilize proteins, fats and carbohydrates and enables insulin to open cell membranes for glucose.2
"Measurable magnesium deficiency is common in type 2 diabetes, as it is in high blood pressure and heart disease. When the treatment of diabetes, heart disease and high blood pressure includes magnesium, these problems are prevented or minimized.3, 4
"Encouraging more exercise is important, but it's important to note that exercise further depletes the body of magnesium stores. So exercise alone is not the solution; it's vital to supplement one's diet with magnesium while also increasing exercise."
Director of the Integrative Health Center and NMA member Dr. Reuven M. Rosenberg concluded, "It's really about metabolism. Magnesium is a part of over 300-plus enzymatic reactions. Metabolism is the set of life-sustaining chemical transformations within the cells of living organisms. These are enzyme-catalyzed reactions, and magnesium is a part of many of these. If you don't have the raw materials in the body to work with, you're not going to get the chemical transformation or you'll get a weak one, which will result in disease, obesity, type 2 diabetes, high blood pressure and general ill health."
There are three proactive things that baby boomers can do right away that can improve their quality of life and reverse their declining health statistics:

Eat organic foods locally grown—this gives the best chance of getting fresh, nontoxic fruits and vegetables that are least nutritionally depleted. They also taste the best, as nutrients give fruits and vegetables their sweetness.
Supplement one's diet with the key missing mineral—magnesium.
Improve one's metabolism by exercising regularly.
A free 32-page guide to the benefits of magnesium is available as a downloadable e-book at http://www.nutritionalmagnesium.org.
For media inquiries, contact Boris Levitsky at (714) 605-4586.
About the Nutritional Magnesium Association
The nonprofit Nutritional Magnesium Association (NMA) is a trusted authority on the subject of magnesium deficiency and provides timely and useful information so as to improve the lives of all people affected by this widespread deficiency in our diets and the related health issues associated with this deficiency. Radio, TV, magazines and professional journals interview its members regularly.
For more information, go to http://www.nutritionalmagnesium.org.
References:
1. King, Dana E., MD, MS; Eric Matheson, MD, MS; Svetlana Chirina, MPH; Anoop Shankar, MD, PhD, MPH; Jordan Broman-Fulks. 2013. "The Status of Baby Boomers' Health in the United States: The Healthiest Generation?" JAMA Intern Med. 173 (5): 385–86. doi:10.1001/jamainternmed.2013.2006. http://archinte.jamanetwork.com/article.aspx?articleid=1568518.
2. Sales CH, LF Pedrosa, JG Lima, TM Lemos, C Colli. 2011. "Influence of Magnesium Status and Magnesium Intake on the Blood Glucose Control in Patients with Type 2 Diabetes. Clin Nutr. Jan 31.
3. Mooren FC, K Kruger, K Volker, et al. 2010. "Oral Magnesium Supplementation Reduces Insulin Resistance in Non-diabetic Subjects—a Double-Blind, Placebo-Controlled, Randomized Trial." Diabetes Obes Metab.
4. Dean, C. 2007. The Magnesium Miracle. New York: Ballantine Books.