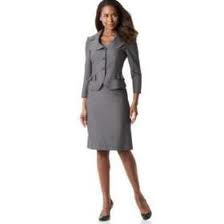 (PRWEB) May 07, 2013
Wholesale Nigeria business reports have been published by Brooklyn wholesaler CloseoutExplosion.com. Closeout Explosion, the parent company that owns the liquidation website, supplies Nigerians with brand name fashionable designer overstock suits, dresses, shoes, and handbags, by designers such as Lauren by Ralph Lauren, Tahari, Nine West, Calvin Klein, BCBG, Guess, and other leading contemporary brands. As a closeout business that specializes in purchasing department store overstock, high end store returns, and bankruptcy inventory, it is able to offer below wholesale prices on many of the merchandise pallets that it offers. In addition to selling by the pallet, Closeout Explosion also provides retailers in Abuja, Port Harcourt, and Lagos with small quantity orders from its no minimum New York showroom and overstock e-commerce website.
The reports published by Donny Lowy, who is the CEO of the NY closeout supplier, are based on his dealings supplying Nigerian traders, entrepreneurs, and small businesses. Besides his experiences, the business reports also are written by Nigerian writers with experience in the fashion business, and on research conducted online on the West African fashion marketplace. There are reports that cover important topics, personalities, real estate, and opportunities in this thriving African retail sector, such as:
-How Chris Aire, the King Of Bling, made a partnership with the Nigerian Ministry of Mines and Steel to market the gemstone and gold assets that are found in the country.
-Understanding the payment system known as "Dash."
-How negotiations are an important part of the commercial culture.
-Important elements used in African designs.
-New celebrity based trends that are quickly being popularized by Nollywood.
-Why Nigerians shop by New York wholesalers, as well as from Dubai and China importers.
-How Shaboss Collections, Larjessy Ventures International, Helen Schneider Embroideries, Filtex Ltd. St. Gall Switzerland and Bay African Fabric are emerging as the go to designers for Nigerians.
-Important project developments in the travel business such as the Transcorp Hilton Hotels, Sheraton Hotels, Eko Hotels, Radison Blu Hotels, and Protea Hotels.
-What the average hotel rates are in Lagos, Abuja, and Port Harcourt, and what an international business person can expect for those prices.
-What you must know before attempting to sell wholesale clothing in Oshodi, Mushin, Ipaja, Ajegunle, Ojo, Okokomaiko,and Badagry.
-Why you should focus on high end designer clothes and footwear in Victoria Island, Ikeja, and Ikoyi.
-The most important lesson taught by fashion designers such as Jewel by Lisa, Tiffany Amber, Frank Oshodi, Deola Sagoe, Zizi Cardou, and Mai Atafo.
-The importance awareness created by online retailers like Bella Naija, YNaija, and 360Nobs.
"The potential for American and European brand name products is tremendous, but the key to succeeding in this prosperous market, whether as a boutique owner in the Akinway Mall or a vendor at the Ikeja Open Market, is to understand the essential needs and expressed preferences of Africa's most populous nation," said Donny Lowy, who also exports goods to Kenya, Botswana, Zambia, Zimbabwe, South Africa, Uganda, and to other countries in the continent.