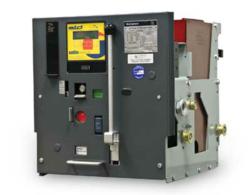 San Jose, CA (PRWEB) May 09, 2013
After market testing the Breaker Bucks program in 2012, Relectric announced today the grand opening of their Breaker Bucks online store. Customers of Relectric can now browse and redeem points directly on the Breaker Bucks site (http://www.relectric.com/BreakerBucks).
How it works: Relectric customers must first sign up for the Breaker Bucks program, which involves acknowledging and agreeing to the program terms and conditions. Once enrolled, when an electrical distributor, contractor or end user places an order with Relectric (either by phone or at http://www.relectric.com), they earn points (BreakerBucks). Customers can purchase anything from the Relectric store including circuit breakers, motor control, transformers, switchgear and more. Those points accrue as they continue to purchase from Relectric, and customers can redeem their points for many rewards items such as Relectric wearables and a huge selection of professional sports gear.
How to sign up: Customers interested in participating in the Breaker Bucks program should visit the Relectric website (http://www.relectric.com/BreakerBucks) for more details about the program and how to participate.