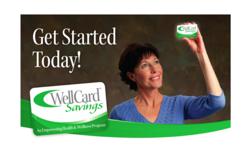 Winter Springs, FL (PRWEB) May 09, 2013
Baby Boomer and Senior Support Services is partnering with AccessOne Consumer Health to offer the WellCard Health Discount Card Program. This complimentary card provides users with discounts of up to 50 percent on prescription drugs, as well as additional savings on dental, vision, and physicians' services. The program also provides participants with access to an online health library with resources for dieting, exercising and improving your overall wellness. Anyone in the family or your place of employment can use the card, regardless of age, income or health status.
The WellCard can be used at 59,000 pharmacies and with 410,000 physicians nationwide. There is no membership fee, usage limits or card expiration dates. Members can enjoy savings on a wide range of medical services, including lab tests, X-rays and home health care.
To enroll in the program, go to http://www.WellCardhealth.com. Make sure that you use BBSSServes as your group ID number to access your enrollment page.
Please note, the WellCard Health Discount Program is not an insurance program. The program is compliant with HIPPA, so all of your personal information is safe and secure.
For media inquiries, contact us at info(at)cflbabyboomer(dot)com and visit our website at: http://www.cflbabyboomer.com.
About Baby Boomer & Senior Support Services
Baby Boomer and Senior Support Services helps equip individuals and families with the tools they need to create their own unique Lifestyle Management Plan. Our mission is to educate and encourage the aging service network community of Baby Boomers to be more visionary in their personal and professional lives.