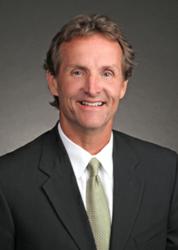 Justice served. The client was arrested for felony domestic violence and faced prison. The client ends up with a class and dismissal
Tustin, CA (PRWEB) May 08, 2013
An experienced and knowledgeable Wallin & Klarich criminal attorney recently assisted a client to have all felony domestic violence charges dropped. The attorney achieved this by engaging in negotiations with the prosecutor that resulted in the client having only to plead guilty to a disturbing the peace charge and agreeing to attend a 10-week batterers' intervention program.
"Justice served. The client was arrested for felony domestic violence and faced prison. The client ends up with a class and dismissal," says Attorney David R. Cohn.
According to court record from Harbor Justice Center, Newport Beach, the client was charged under California Penal Code 273.5 for felony domestic violence. Under California Penal Code, domestic violence is charged as a separate crime, independent of a traditional battery charge. This charge is made separately because the California State Legislature has become increasingly concerned about domestic violence victims. The nature and frequency of spousal batteries prompted the California Legislature to impose harsher punishments than those associated with traditional battery charges.
In this case for felony domestic violence, Attorney David R. Cohn's client was facing a potential sentence of one year in county jail, one year of mandatory participation a batterers' intervention program and fines. Attorney David R. Cohn approached the prosecutor to negotiate the dismissal of all charges, or at least a reduction of the potential punishment according to court record. Attorney Cohn was able to reach an agreement with the prosecutor that resulted in the dismissal of the felony domestic violence charges against the client. The client was required to plead guilty only to a relatively minor disturbing the peace charge. The client was also required to participate in a 10-week batterers' intervention program rather than in one lasting an entire year. Because of Attorney Cohn's representation, however, the client was able to avoid jail time. The client also avoided a felony conviction on his record.
# # #
About Wallin & Klarich
As a premier criminal defense and family law firm based in California, Wallin and Klarich (WKLaw.com and WKFamilyLaw.com) has been assisting clients from across the country for over thirty years. The firm believes that every person is entitled to the highest quality legal assistance when it comes to facing difficult situations and has committed all of its resources to aggressively defending its clients. The firm has established itself as one of the most successful in the nation when it comes to defending against charges of DUI, criminal matters and sex crimes, and is acknowledged for successfully handling divorce and child custody cases. By making certain that our clients' legal rights are always protected, we take the "fear" out of the legal fight.
Wallin & Klarich: A Law Corporation
17592 Irvine Blvd.
Tustin, CA 92780
https://plus.google.com/105204950696003736649/about?hl=en