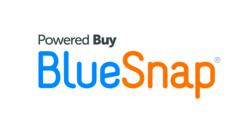 These are exciting times to be in the payments industry and BlueSnap is leading the way to address the complexities of global eCommerce.
Waltham, Mass. (PRWEB) May 08, 2013
BlueSnap today announced that it has appointed Jeff Coppolo, a 20-year veteran in payments and financial services to lead business development and form key strategic alliances to further establish BlueSnap as a payments leader in eCommerce.
"Jeff brings a wealth of expertise in forming strategic alliances to create and optimize profitable revenue streams," said Ralph Dangelmaier, CEO of BlueSnap. "His knowledge and network will help us fuel our global payments capabilities and expand our global reach."
Jeff has extensive experience in the payments industry, with a successful track record in card portfolio acquisitions and co-branded card partnerships for major banks and merchants. Most recently he founded De Novo Financial, an advisory firm focused on business development for emerging payment technology companies, and is now folding those activities into BlueSnap.
"These are exciting times to be in the payments industry and BlueSnap is leading the way to address the complexities of global eCommerce," said Jeff Coppolo, senior vice president, business development at BlueSnap. "I'm thrilled to join the innovative team at BlueSnap to help retailers increase sales around the world."
Prior to De Novo Financial, Jeff co-founded Alliance Companies, a sales and advisory services firm, which led Barclaycard U.S. into becoming a top 10 credit card issuer in the United States through the acquisition of key partner endorsements, including airlines, hotel chains and major retailers. He began his career in the payments industry in1990 with The Kessler Group in a senior sales leadership role, helping grow MBNA (now Bank of America) into the largest issuer of affinity credit cards in the U.S. and Canada. He also worked in investment management with Kidder, Peabody & Co. (now UBS) earlier in his career.
About BlueSnap
BlueSnap™ is a comprehensive global buying platform that fuels growth for companies serving digital, physical and mobile markets. A single dynamic platform, BlueSnap helps businesses grow faster through a configurable and flexible approach to eCommerce, Payment Processing, eMarketing and Subscription billing. Businesses can simply integrate BlueSnap's innovative and powerful BuyNow capability solutions anywhere onto their web sites supporting any merchant buying model. BlueSnap's global network securely supports over 5,000 online businesses in 180 countries in multiple languages, currencies, payment methods and devices. Learn more at http://www.bluesnap.com.
BlueSnap and the BlueSnap logo are trademarks of BlueSnap, Inc. All other trademarks are the property of their respective holders.