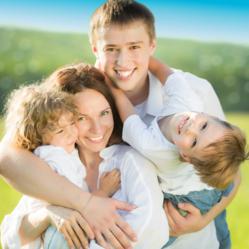 We need to make parents aware that nurturing the whole body has strong relation to how well a child can read, write, and sit still through a lesson
Toronto, Ontario (PRWEB) May 10, 2013
Not satisfied with mainstream weekend child education programs that specialize in only one or two areas of learning, Paul Jan, a graduate of the Massachusetts Institute of Technology, founded Milaa. Milaa is the first to introduce parent and child education programs based on a holistic approach that encompass the art, music, team building, character, and multi-sensory learning for children.
"I am thrilled to be the first to offer this one-of-a-kind holistic program for parents and children," says Jan. "While kids enjoy fun and stimulating activities, parents learn why and how their children can benefit from the program and how to continue the holistic learning at home with their children."
Although this approach challenges the mainstream opinion on young education, the holistic approach to learning can be traced back as far as Confucius and Aristotle. Both Confucius and Aristotle focused on physical training and character building as well as music, drawing, and reading. Many modern day schools and programs, on the contrary, strive to help students excel in standardized tests while neglecting other important areas of development.
"Our programs teach parents to help children develop their mind, body, and character (soul)," says Jan. "We don't just cram the mind with academic knowledge or simply focus on sports or art. We ensure the foundation is properly built first. The rest, including the standardized tests, will then come more easily to the child."
"I believe Milaa's program benefits both the parents and children," says Claire Tsai, professor of Marketing at the University of Toronto who received her Ph.D. in Marketing and Behavioral Science from University of Chicago. "Allowing children the opportunity to work on the mind, body, and character develops critical thinking and problem-solving skills that are crucial to success in school and later in life."
"Many parents invest a lot of money on child education yet they are unaware, for example, that development of the upper body impacts how well a child can read, write, and sit still through a lesson," says Katherine Fulford, Milaa's Chief Program Designer and the Chair of Early Childhood Education at the Waldorf School. Milaa's multi-sensory activities are carefully designed to ensure the entire body is stimulated and nurtured to facilitate learning."
"I truly believe Milaa's program will help children excel in academic and life challenges," says Jan. "My wife and I have been searching for supplementary programs for our son, but we always walked away disappointed. This fueled my inspiration to start Milaa."
Milaa has two events coming up this summer in Toronto, Ontario: May 18th 2013 and July 13, 2013.
About Milaa
Milaa, an acronym that stands for Morality, Intelligence, Leadership, Athletic, and Artistic, was founded with the following principles:
1. Holistic approach enhances learning, especially at a young age
2. Sensory experiences and the sense of imagination are essential for child development
3. Milaa aims to build a community for parents who appreciate the holistic approach
Milaa's vision is to educate parents concerning the importance of the holistic approach to learning, provide the essential sensory experience for a child's development, and create a community to preserve and advance a child's development.
Milaa is founded in 2013, and is based in Toronto, Ontario, Canada. For more information, please visit its website at http://www.milaainfo.com.