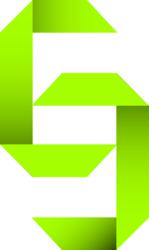 We stress that Mother's Day is not just one day, but everyday
Boston, MA (PRWEB) May 09, 2013
The Brown Group Worldwide LLC announced its recognition of leading ladies by honoring them with a Mother's Day Celebration. The company chose to honor members of the company's mothers, businesswomen, and mentors that have shown a great deal of leadership, inspiration, and encouragement. The celebration, which will be held the weekend of Mother's Day, will begin with the release of selected photos and chosen words by members of the company.
"We wanted to show that not only are our mothers leading figures of our lives, but many people have motherly figures that assist in the growth of their lives.", Managing Partner Darius Brown mentioned. The company mentioned that the selected individuals have shown a great deal of heroism, mentorship, and motherly love to members of the The Brown Group Worldwide, the company plans to honor their special women with customized designs to feature on their site, gifts, and gratitude for their continued support.
Mother's Day, officially recognized in the US in the 1800's, honors mothers for the consistent love and affection shown throughout their children's lifetime. Partner Tia Castellano mentioned, "We stress that Mother's Day is not just one day, but everyday". Castellano also welcomed a newborn baby boy to the world this month.
The Brown Group Worldwide LLC, is a public relations and marketing management company that specializes in the exposure of people's public image and relations with the public demographic. The Brown Group Worldwide provides marketing strategies and consultation in the areas of brand marketing, and business efficiency for the accomplishments of business goals. The Brown Group Worldwide also offers managerial services for artists in various fields which focuses on their public relations and team management. Our photography and publishing divisions offer various range of photography services and advertisement spaces in future print media releases. Visit us online at http://www.thebrown-group.com and http://www.facebook.com/tbgthebrowngroup