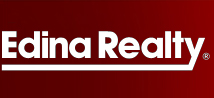 Using a resource like this will put buyers one step ahead of the rest
Circle Pines, MN (PRWEB) May 08, 2013
Kris Lindahl of Edina Realty is a trusted voice in the real estate community. The experienced agent has helped buyers build confidence in their choices. Lindahl will host a seminar later this week at which he will demonstrate several resources that he believes will help buyers in this real estate market choose the right down payment assistance program.
"Buyers are facing a hectic real estate market right now," Lindahl said, and continued,"Taking the time to go through every possible program can be exhausting." With the new Minnesota Down Payment Assistance website Lindahl believes buyers can reduce their search to a manageable level.
The website allows buyers to enter a few pieces of information and receive a real-time email from Lindahl listing the programs they may be eligible for. "Using a resource like this will put buyers one step ahead of the rest," Lindahl said.
Following the demonstration Lindahl will hold a Q&A session during which he will answer any personalized or general real estate questions. "I'm happy to be able to address the public's concerns directly," Lindahl said.
Call Kris and his team now for more information at (763) 634-5895 and visit the Minnesota Down Payment Assistance website to get started today!