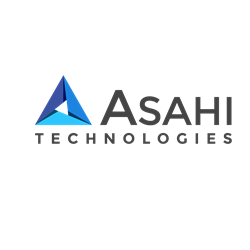 With C#.NET development, we ensure ROI focused SMBs, better traffic and better conversion rates to thrive in the online market.
New York (PRWEB) May 08, 2013
Recognized as an amazing framework to create powerful applications and websites, C#.NET offers site owners the optimal blend of simplicity, expressiveness, and performance. Compared to other Microsoft technologies, C# is basically a modern, object-oriented language developed for the .NET platform. Although it follows the same path set by its predecessors by providing programmers with various tools and services, it can fully utilize computing as well as communication. However, the strongest point of C# is that it is a robust programming language that integrates robust security protocols. It runs on various servers and is supported by various platforms for developing dynamic web based applications and web services. Aptly designed for writing applications for both hosted and embedded systems, its application ranges from very large sophisticated operating systems, to the miniature OS having definite functions. And to bring this technology closer to internet merchants, the New York based development firm has launched C#.NET development services at affordable cost.
Widely used with XML based web services C#.NET, improves productivity of web applications and enables creation of flexible, reliable and highly secure web applications. Programming languages have strengths in different areas. Some languages are powerful but can be bug-prone and difficult to work with, while others are simpler but can be limiting in terms of functionality or performance. As the clarity and the structure of the languages are of utmost importance, C# is designed in response to the strengths and weaknesses of other languages, particularly Java and C++. C#.NET contains less wording than alternative programming languages when it comes to the source code and makes use of delimiters, a similarity it shares with other C- languages. In short, it is a powerful platform to build robust web applications, thereby boosting business performance significantly.
At Asahi Technologies, the C#.NET Programmers provide unrivaled application development services by thoroughly understanding the needs of their global clientele. Having thorough expertise in C# and .NET they offer exceptional web site development with internal or external database. Their web application services include Secure Payment Gateway, Online Shopping Cart, Social Networking Web Development and many more web applications development to cater to the diverse requirements of online businesses. "With C# .Net development, we ensure ROI focused SMBs, better traffic and better conversion rates to thrive in the online market," said Mr. Vinod Subbaiah, the CEO and founder of Asahi Technologies, soon after the launch of the services.
To help businesses know more about C#.NET development services, Asahi Technologies provides a free online consultation to clients letting them understand their development options.
About Asahi Technologies
Asahi Technologies is a New York based web design and development firm that provides software consulting and Web solutions to small and medium level businesses all across North America. Asahi Technologies specializes in responsive design, cloud computing, online marketing, mobile application development and open source technologies. Under the leadership of Mr. Vinod Subbaiah, who himself started his career as a software programmer, Asahi Technologies' team comprises of experienced software professionals having extensive knowledge of technology with B2C and B2B operations. The firm's headquarters is located in New York City, NY.