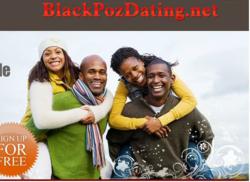 Ontario, Canada (PRWEB) May 14, 2013
BlackPozDating.net is the number one confidential online community for black people with Herpes, HPV, HIV and other STDs to connect with other African American with the same conditions. The website just added Private Album to help its members to protect and allow members control their privacy better.
According to a March 2010 NPR report, the Center for Disease Control reported that 48 percent of black women between the ages of 14 and 49 have herpes simplex virus type 2, or HSV 2 as it's called. Overall, blacks and women were much more likely to be infected. The prevalence among all women was almost 21 percent compared to 11 percent for all men. Thirty nine percent of blacks were infected, compared with roughly 12 percent of whites. The emotional impact of discovering that you have herpes can outweigh the physical health issues one has to deal with.
BlackPozDating.net seeks to provide all of its users with the best chance to find love, support, hope, friendship, understanding and information in a non-judgmental, non-discriminatory, and completely anonymous environment, where members can feel involved and can be comfortable being themselves.
The website just added Private Album to protect and allow members control their privacy better. It is another very important feature about privacy control which they designed for the special needs of this niche group of members with STDs.
A Private Album allows members to upload private photos. Other Members will be able to view if a member has a Private Album. If they want to view the private photos in Private Album, they have to send a request to the owner. The owner has the right to accept or deny request of other members to view his private photos.
In addition to providing this helpful service to help members connect with one another, the website also provides a great deal of educational, helpful information about the various STDs, as well as online STD Chat, inspirational stories about how STD members cope with their STD and much more. The site is really a one-stop resource for people who wish to know more about STDs, receive support and encouragement if they are STD positive as well as to be able to connect with other STD positive individuals for friendship, support and even dating opportunities. Being diagnosed with an STD does not need to be the end of life or to have to settle for being a recluse, many individuals are STD positive and now this website allows them to connect and share with one another in a safe and confidential environment.
BlackPozDating.net is a confidential online community that is leading the way in providing education, support, and contacts for friendship and dating among its members who are black and STD positive. The company has been helping the Black STD positive community lead more connected lives for over 10 years, and has become the number one site for black STD positive individuals to connect with others who share the same struggles and dreams. For individuals that want to learn more about the many opportunities for education, support, friendship and even dating opportunities, they can visit the company website at http://www.blackpozdating.net.