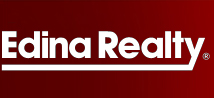 Buyers face a lot of challenges in this real estate market
Saint Bonifacius, MN (PRWEB) May 08, 2013
Edina Realty's Kris Lindahl will host a seminar later this week at which he will discuss with buyers how they can make their initial online homes search a more confident process. "Buyers face a lot of challenges in this real estate market," Lindahl said, and continued,"One of the most frustrating is calling on homes that turn out to already be sold."
At the seminar Lindahl will demonstrate the new Minnesota Buyer Search website that he created. "This website will help buyers get a step ahead of the rest," Lindahl said. The website allows buyers to fill out a short form regarding what they're looking for in a home.
"After filling out the form buyers will receive a real-time email from me within minutes," Lindahl said. The email will include a customized search criteria and a hyperlink to all homes matching that criteria.
From there buyers can alert the Lindahl team if they are interested in a home and they will make every effort to get them to the property before it is sold.
Lindahl is a trusted voice in the real estate community. His recent efforts awarded him the Chairman's Award, the highest honor an Edina Realty agent can receive, for excellence in sales and sales volume.
Call Kris now for more information at (763) 280-8498 and visit the Minnesota Buyer Search website now to get started.