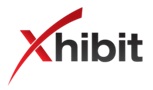 The result is a showcase of interactive multimedia, including historical timeline features, biographies, discographies and plenty of exclusive content. We're confident that Beach Boys fans will find the new site highly engaging. - Mirco Pasqualini, CCO
Tempe, Arizona (PRWEB) May 08, 2013
Xhibit Corp. (OTCQB: XBTC) ("Xhibit" or the "Company"), a leader in digital advertising and marketing services, announces the launch of the Beach Boys' new interactive website commemorating 50 years of making music as America's Band at http://www.thebeachboys.com. Xhibit created a re-imagined, customized website for the Beach Boys that could help bridge the gap between the band and social media interaction by its more than one million followers.
"We set out to help the Beach Boys create something special for their 50th anniversary in music," explains Mirco Pasqualini, Chief Creative Officer of Xhibit Corp. "We wanted to make their website highly experiential with unique access to the band members, their music and history, as well as enabling more basic online functions such as ticket and merchandise sales. This meant pushing the technology to its limits. The result is a showcase of interactive multimedia, including historical timeline features, biographies, discographies and plenty of exclusive content. We're confident that Beach Boys fans will find the new site highly engaging. Visitors of the site can even listen to the entire Beach Boys music catalog via an embedded Spotify player directly from the site."
The site, which was developed entirely by Xhibit's interactive team, utilizes the latest in web programming technology leveraging HTML 5 and its innovative multimedia capabilities. These include browser agnostic streaming media and parallax browsing effects that enable multi-layered content and seamless viewing across all computer platforms, tablets and mobile devices.
"What we have done," adds Pasqualini, "takes the Beach Boys site from a basic template website into an industry-leading, socially powered tool for the band. It's also meant to give the band and Capitol Records the ability to easily manage the site and content from a customized administrative standpoint. It's a centralized hub for all things Beach Boys and we are proud to play such an integral part in the band's online presence."
The Beach Boys continue to hold Billboard / Nielsen SoundScan's record as the top-selling American band for albums and singles, and they are also the American group with the most Billboard Top 40 chart hits (36). 'Sounds Of Summer: The Very Best Of The Beach Boys' has achieved triple-Platinum sales status and 'The SMiLE Sessions,' released to worldwide critical acclaim in November 2011, has been heralded as that year's #1 Reissue of the Year by Rolling Stone magazine. The 2012 reunion and release of 'That's Why God Made Radio' album marks the band's 50th year in music.
About Xhibit Corp.
Xhibit is a digital marketing and technology development company focused on online advertising, and mobile social media, CRM (customer relationship management) solutions. Xhibit offers a total solution for digital advertising that is integrated throughout its divisions and shares technology and resources across all of its services. Through its subsidiaries, Xhibit utilizes its branded products and services to provide digital marketing and advertising solutions for top tier advertisers and agency clients.
For more information see http://www.xhibitcorp.com.
Contact:
Xhibit Corp.
Michael Schifsky, CFO
602-281-3554
mschifsky(at)xhibitcorp(dot)com
###
Cautionary Statement Regarding Forward-Looking Information
This press release may contain certain "forward-looking statements" relating to the business of Xhibit Corp. All statements, other than statements of historical fact included herein are "forward-looking statements" including statements regarding the advantages of Xhibit's products and services, market acceptance of those products and services, the business strategy, plans and objectives of Xhibit Corp., the future success of the new Beach Boys website and any other statements of non-historical information. These forward-looking statements are often identified by the use of forward-looking terminology such as "believes," "expects", "intended" or similar expressions, involve known and unknown risks and uncertainties. Although the Company believes that the expectations reflected in these forward-looking statements are reasonable, they do involve assumptions, risks and uncertainties, and these expectations may prove to be incorrect. Investors should not place undue reliance on these forward-looking statements, which speak only as of the date of this press release. The Company's actual results and ultimate corporate actions could differ materially from those anticipated in these forward-looking statements as a result of a variety of factors, including, the demand for social media and viability of it for advertising, products and services developed by other companies that are competitive with this form of advertising, market share garnered by competitors, ability to maintain customer and vendor relationships, and those factors discussed in the Company's periodic reports that are filed with the Securities and Exchange Commission and available on its website (http://www.sec.gov), among other factors. All forward-looking statements attributable to the Company or persons acting on its behalf are expressly qualified in their entirety by these factors. Other than as required under the securities laws, the Company does not assume a duty to update these forward-looking statements.