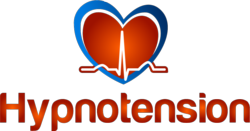 However, we found little or no change to blood pressure levels by taking vitamin D supplements and this new research could explain why
(PRWEB UK) 9 May 2013
Edinburgh University research suggests sunlight could help to reduce high blood pressure and therefore, drop heart attack and stroke risks and possibly, even prolong life.
They found that nitric oxide was released when the body is exposed to UV rays given off by the sun and this compound was found to lower blood pressure significantly.
Dr Richard Weller, a senior lecturer in dermatology at Edinburgh University, said: "We suspect that the benefits to heart health of sunlight will outweigh the risk of skin cancer." Researchers said more studies would be carried out to determine if it is time to reconsider advice on skin exposure.
Paul Howard, co-creator of the Hypnotension programme, said: "During the development of the Hypnotension programme we tested the effects of vitamin D3 on our clients as we suspected that vitamin D deficiency may cause high blood pressure. However, we found little or no change to blood pressure levels by taking vitamin D supplements and this new research could explain why."
It would appear that nitric oxide production, is separate from the body's manufacture of vitamin D, which rises after exposure to sunshine.
Researchers said that, until now, vitamin D had been thought to solely explain the sun's benefit to human health.
The study is to be presented on Friday in Edinburgh at the world's largest gathering of skin experts. The International Investigative Dermatology conference starts on Wednesday and runs until Saturday.
The Hypnotension™ programme is a one-to-one therapy delivered by a qualified hypnotherapist. They have the skills needed to help people make the behavioural, motivational and emotional changes needed to tackle the common high blood pressure causes.
The Hypnotension practitioner looks at a variety of lifestyle factors to establish which is likely to be causing or maintaining high blood pressure (Hypertension). These lifestyle factors are then targeted using specific cognitive and hypnotherapeutic techniques to help reduce the clients' blood pressure towards more normal levels.
Certified Hypnotension practitioners are all fully qualified and insured hypnotherapy or NLP professionals, who meet the occupational standards for their country.
The Hypnotension programme is a hypnotherapy cpd course recognised by leading Hypnotherapy Professional Associations worldwide. Hypnotension already has hundreds of specially trained practitioners around the globe, with more taking the training every day.