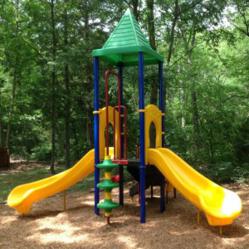 We have always been specific about the quality of the equipment we manufacture. Everything you will buy from AAA State of Play is now made as per CPSC guidelines, as dictated by ASTM F 1487-01
Indianapolis, IN (PRWEB) May 08, 2013
AAA State of Play has taken its commercial playground equipment manufacturing to the next level by ensuring that each of its products adheres to the standards specifically defined for commercial grade equipment. In a recent announcement, AAA State of Play has revealed that everything manufactured by the company will now be commercial grade, meeting the National Safety Standards and CPSC guidelines. It is definitely great news for buyers who prefer quality over pricing, when purchasing playground equipment.
CEO of AAA State of Play confirmed the news saying, "We have always been specific about the quality of the equipment we manufacture. It takes time to define and implement a new system. Our experts were working on freezing the guidelines and framing quality policies for years & we are finally glad to have a uniform product manufacturing process that is driven by high quality standards. Everything you will buy from AAA State of Play is now made as per CPSC guidelines, as dictated by ASTM F 1487-01".
The highly competent team of equipment designers and makers at AAA State of Play have created a variety of commercial grade playground equipment for clients. From outdoor benches to swing sets, fun tubes, playground slides, spring riders, and merry goes rounds, the list is endless.
Further discussing about commercial grade equipment, CEO said, "For us, "commercial" grade playground equipment is the one that can withstand extreme climate conditions and still last for years. We are being appreciated for our eco-friendly approach. All the products are manufactured with recycled plastic and environment friendly raw materials, which result in providing them an extended life and resistance to vandalism".
AAA State of Play is a one-stop destination for your commercial outdoor playground equipment, outdoor park furniture, and playground surfacing related requirements. Outdoor shade structures, play ground slides and swingset accessories are some of the best-selling products offered by the manufacturer.
About AAA State of Play
AAA State of Play has gained the reputation of a reliable and highly competent manufacturer of commercial playground equipment in less than a decade's time. It sells eco-friendly range of swings & seats, park furniture, sports equipment, indoor playgrounds, and more to its clients across the world. The playground equipments are manufactured in the company's facilities in Alabama, Georgia, Florida, China, New Jersey, Missouri, China, and Pennsylvania. You can get more information about the company and its product range on its products range on http://www.aaastateofplay.com.