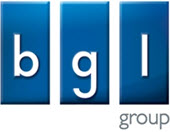 (PRWEB UK) 8 May 2013
As part of its drive to significantly grow customer numbers for its Budget Insurance and Dial Direct brands, the BGL Group has added a new underwriter to its panels for home insurance: e-Underwriting.
Both Budget Insurance and Dial Direct have long been successful in providing competitive home insurance premiums for customers living in typical British homes, but previously their panel of insurers had a limited reach for 'non-standard' home cover.
Through its ability to calculate 'on screen' prices, with no need for a telephone referral, e- Underwriting allows BGL to offer non-standard home cover for buildings such as second homes, UK holiday homes, listed buildings, let properties and underpinned properties. The initiative brings in new customers, without any overlap with the existing insurers on the panel. Since launch in January, BGL's sales for e-Underwriting have exceeded all expectations.
Mark Townsend, Managing Director of Frontline, BGL's 'own-brand' business, said: "We are planning to significantly increase our customer numbers for Budget Insurance and Dial Direct over the next three years, and part of achieving this involves reaching new customers. Those in 'non-standard' homes represent a significant market opportunity. e-Underwriting enables us to offer quotes to customers, both on our own website and via price comparison sites, as part of the usual quote process – and this simplicity is already proving even more popular than we'd anticipated."
Ends.
Note to editors
For further information please contact:
Louise Sambells
PR Manager
BGL Group
Telephone: 01733 374442
E-mail: louise(dot)sambells(at)bglgroup(dot)co(dot)uk
About BGL Group
The BGL Group was founded in 1992 and has grown to become one of the UK's leading personal lines insurance groups.
Pillars and brands within the BGL Group include:
Intermediated Businesses:

Frontline: Budget and Dial Direct
Junction: BGL's partnerships business handling motor and home insurance for major UK brands
Bennetts bike insurance
Legal Services:
Brand-led Businesses:
Beagle Street, LesFurets.com, Verzekeringssite.nl, comparethemarket.com
The BGL Group has 4.6 million customers and operates major contact centre operations (Fusion) in Peterborough, Coventry and Sunderland. Headquartered in Peterborough, the Group currently employs more than 2,400 people. 2012 saw the Group enjoy another year of record profits, delivering a 22 per cent growth to £88m.
In October 2012 the Group was ranked 69th in the Sunday Times Top Track 250 of Britain's 250 biggest mid-market private companies by latest sales.
BISL Ltd, part of the BGL Group, is authorised and regulated by the Financial Services Authority. Registered Address: Pegasus House, Bakewell Road, Orton Southgate, PE2 6YS. Registered in England no 3231094
About e-Underwriting Ltd
e-Underwriting is a trading name of OIM Underwriting Limited, which is authorised and regulated by the Financial Services Authority. Registered Office: 9 Alie Street, London, E1 8DE. Registered No: 05172311 England and Wales