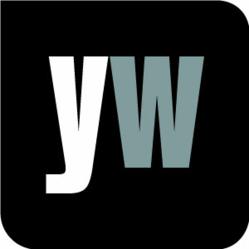 London, UK (PRWEB UK) 12 May 2013
A new study, published last week in Neurology, has found that following a 'Mediterranean diet' is linked with preserving cognitive function. According to Academics at the University of Alabama and University of Athens, healthy people who ate foods such as fruit, vegetables and olive oil, and avoided saturated fat and red meat, were a fifth (19%) less likely to develop thinking and memory problems.
The Alzheimer's Society commented on the research, saying, "Studies have consistently shown that following a Mediterranean diet packed with olive oil, vegetables and chicken and low in saturated fats may help stave off memory problems in later life. Though there is currently no cure for dementia, this study shows that the choices we make about our lifestyle can have a big impact on our brain health. One in three people over the age of 65 will develop dementia so we need more research to bring forward effective treatments and ultimately a cure."
With this in mind, Yourwellness Magazine took a closer look at the Mediterranean diet, reporting on evidence which have shown the diet's health benefits. The article noted, "According to continuously emerging research, the healthy fats and plant foods that are staples of the Mediterranean lifestyle can guard your health against cardiovascular disease, type 2 diabetes, hyperlipidemia, metabolic syndrome, types of cancers and Alzheimer's disease, and, overall, lead to a longer life span."
Yourwellness Magazine cited a 2011 study from the Journal of the American College of Cardiology, which, based on the results of 50 studies covering about 535,000 people, found that those who ate a Mediterranean diet had lower blood pressure, blood sugar and triglycerides. Yourwellness Magazine explained that the antioxidants in fruits and vegetables protect against free radicals, the high levels of monounsaturated fats in nuts has been associated with a reduction in risk of coronary heart disease and olive oil has anti-inflammatory, anti-hypertensive and LDL cholesterol-lowering properties.
To find out more, visit the gateway to living well at http://www.yourwellness.com.